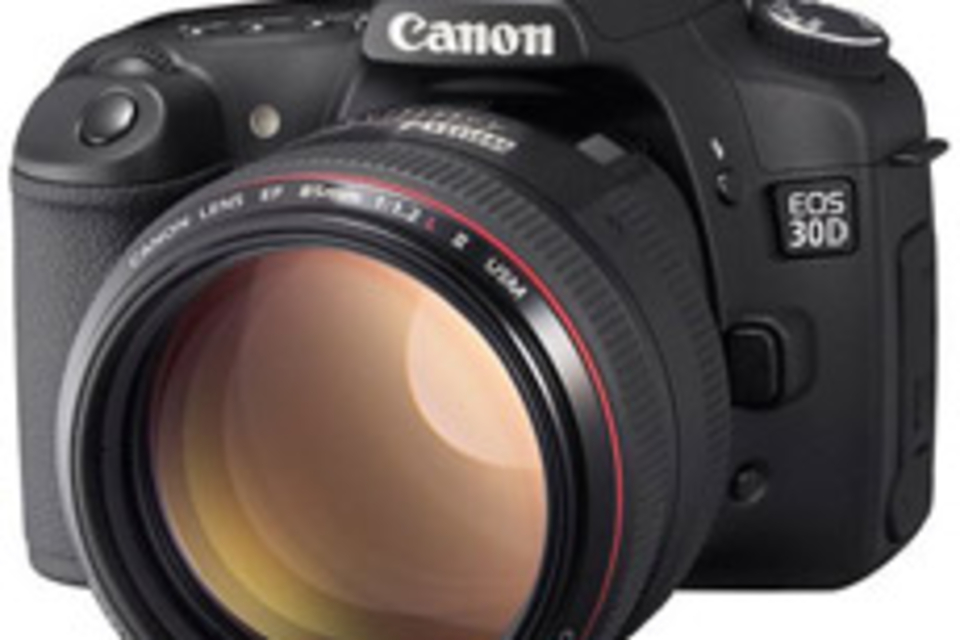 Thanks to our obsession with digital cameras a lot of us find it hard to pull the trigger on buying a new one when we know a newer model is right around the corner. Well, fear no more. The Canon EOS 30D ($1400; May) features an 8.2 megapixel APS-C size CMOS sensor, a DIGIC II image processor that gives the camera a .15-second start-up time, and a 2.5" LCD — and that's just for starters. Along with CF/Microdrive storage and compatibility, the camera is also fully compatible with all EF and EF-S Lenses
and hundreds of EOS system accessories.
It has enough megapixels and enough
features that it should last you a long time,
or at least until the 20 megapixel credit-card
sized model comes out in 2010.