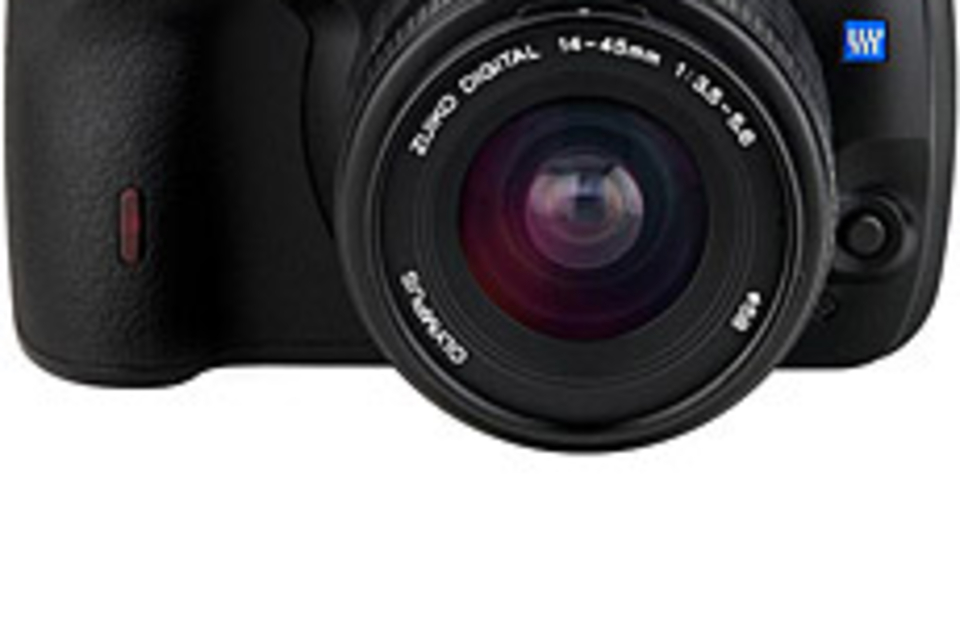 The only reason this editor picked the Sony DSC-H1 over a nice digital SLR camera was simple — I hate using viewfinders and constantly squinting. Apparently hearing similar complaints, Olympus has announced a new camera that will finally let me join the SLR ranks without eye fatigue. The Evolt E-330 ($1000; March) is the world's first digital SLR to offer "live" viewing through its LCD screen. The camera also features a dust reduction system for spot-free photos, TruePic Turbo image processor, and digital-specific Zuiko lens. What's more, its 2.5-inch articulated LCD also features HyperCrystal technology and offers
advanced swivel capability so you can
capture shots from any angle.