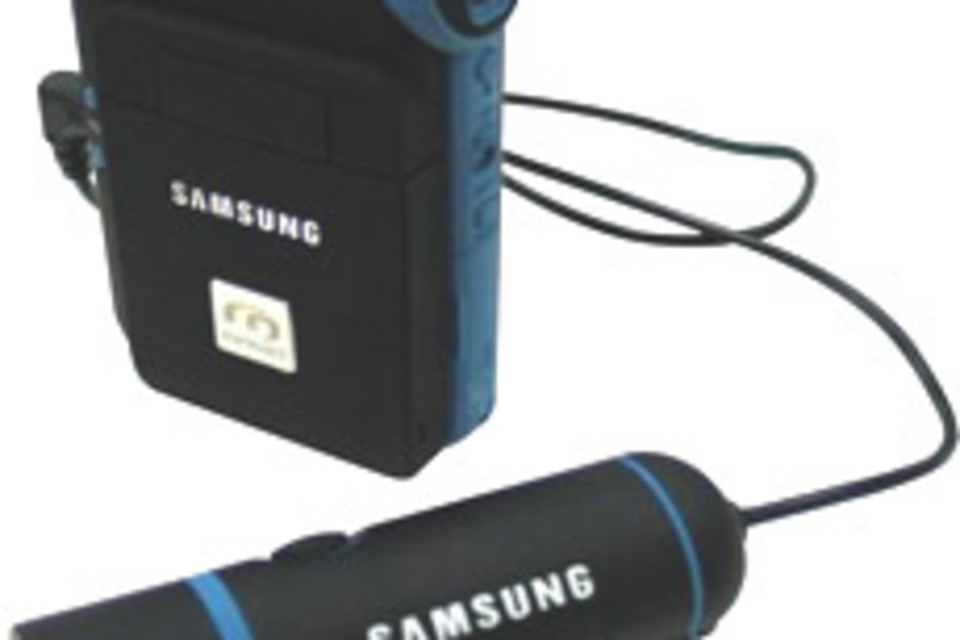 After suggesting the waterproof Pentax Optio WP for those of you who do the whole outdoor living thing, we received a request from an extreme sporting type for a digital camcorder that he could use without being afraid of breaking it. Meet the Samsung SC-X105L ($600). The MPEG4 sports camcorder has a durable, water-resistant body and comes with an extra camera module that can be mounted to a helmet or your arm for hands-free recording. It's got a 10x optical zoom with a 680K movie-optimized CCD lens, the ability to capture digital stills
up to 1280 x 960, and even boasts a
built-in an MP3 player.