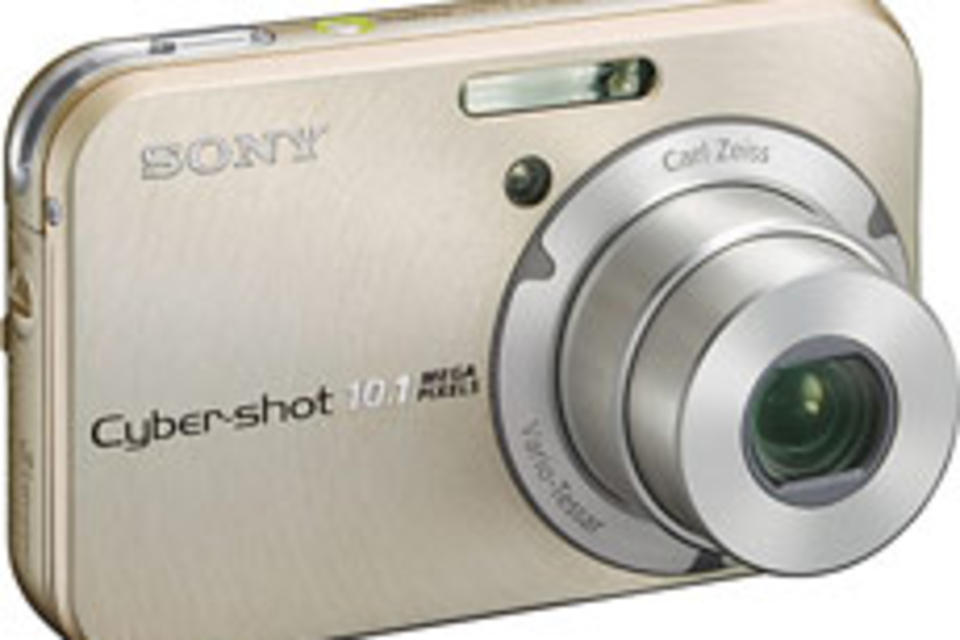 Sony's new 10-megapixel Cyber-shot DSC-N2 ($450; Oct. 2006) features an elegant champagne gold exterior, a Carl Zeiss Vario Tessar 3x optical zoom lens, and three-inch touch-screen LCD displays. The camera also sports a nifty photo album feature that lets you easily watch slide shows of your saved photos on a TV with music and transition effects. Every time you snap a picture, the DSC-N2 stores a full-resolution image on your
memory card and automatically resizes and
saves that same image in VGA resolution.