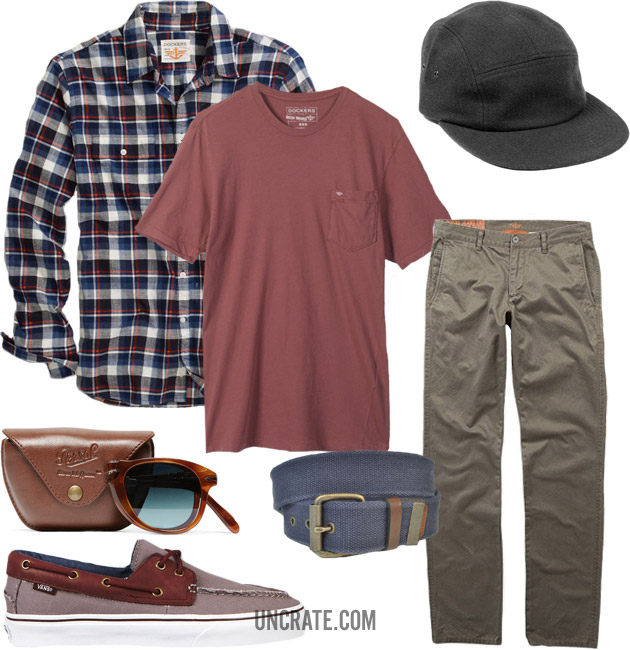 You can almost taste the thick smell of fish and salt water. Enjoy it — but don't stay out too long or you'll never get it out of your clothes.
Dockers Crew Ocean Wash Tee ($25). Dockers Alpha Khaki ($40). Dockers Button Down Shirt ($40). Vans Zapato Del Barco T&L Cloudburst Shoes ($90). Persol 714 Sunglasses ($280). Basic Woolrich 5-Panel Cap ($28). Dockers Canvas Leather Belt ($28).
This edition of Garb is sponsored by Dockers. Wear the Pants.