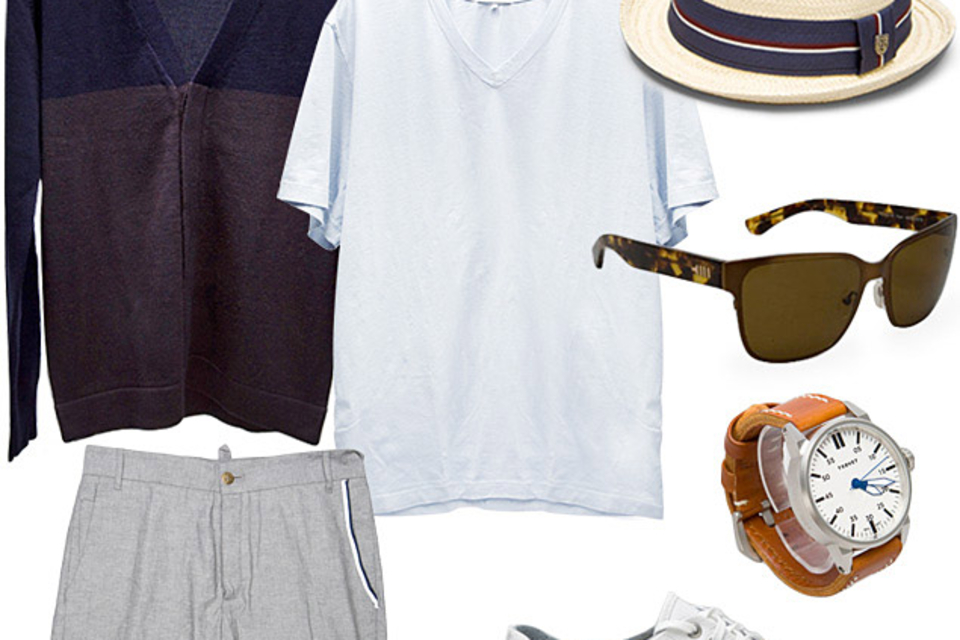 Get some California casual comfort with this outfit composed of items from only Cali-based designers. Instant awesomeness.
Sunglasses ($180) by Mosley Tribes. Hat ($44) by Brixton. Watch ($325) by Tsovet. Tee ($50) by James Perse. Cardigan ($120) by Shades of Grey. Shorts ($198) by Caulfield Preparatory. Sneakers ($115) by SeaVees.
This installment of Garb comes courtesy of our friends at Revolve Clothing.