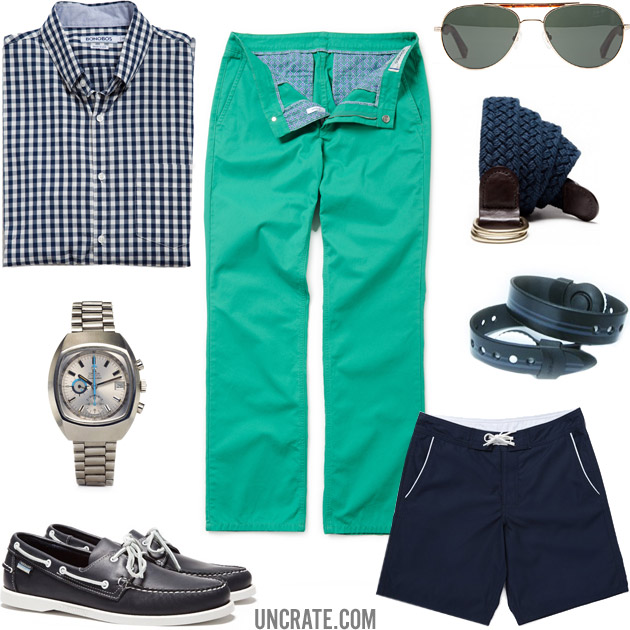 Go in search of your own secret place in this combo from our friends at Bonobos.
Bonobos Ging Crosby Shirt ($98). Bonobos Green & Tonics Chinos ($88). Monkey's Fist Woven Belt ($50). Sebago Docksides Shoes ($100). Psi Bands ($15). Vintage Omega Seamaster Watch ($3,900). Mosley Tribes Crane Sunglasses ($180). Bonobos Low Tides Board Shorts ($65).
This edition of Garb is sponsored by Bonobos. From today until April 1, new customers can use code UNCRATE25 at checkout to get 25% off a pair of colorful washed chinos.