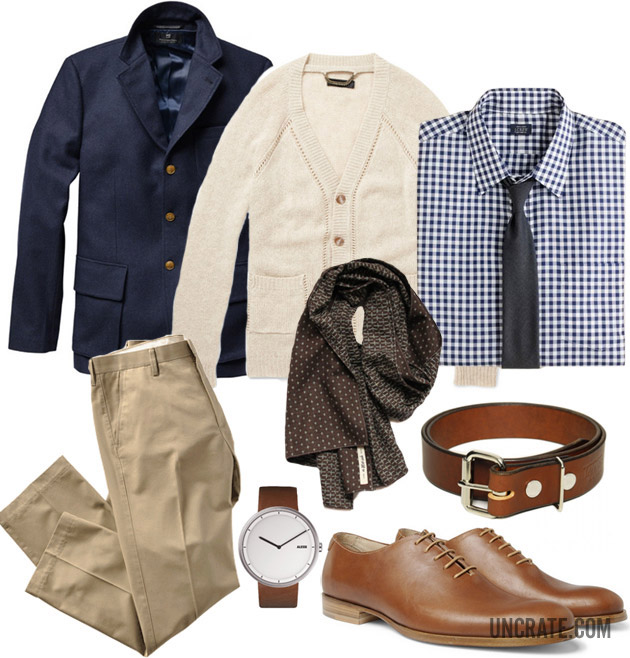 Grow up and dress nice every once in awhile. You and your clothes will get the attention you deserve.
Burberry Cardigan ($1,095). Haggar Slim Fit Life Khakis ($36). J Crew Slim Dress Shirt ($80). Mr. Hare Oxford ($720). Alessi Watch ($180). Tanner Goods Leather Belt ($115). Scotch & Soda Fancy 3 Button Blazer ($230). Hill Side Crosses Scarf ($80).
This edition of Garb is sponsored by Life Khaki from Haggar.