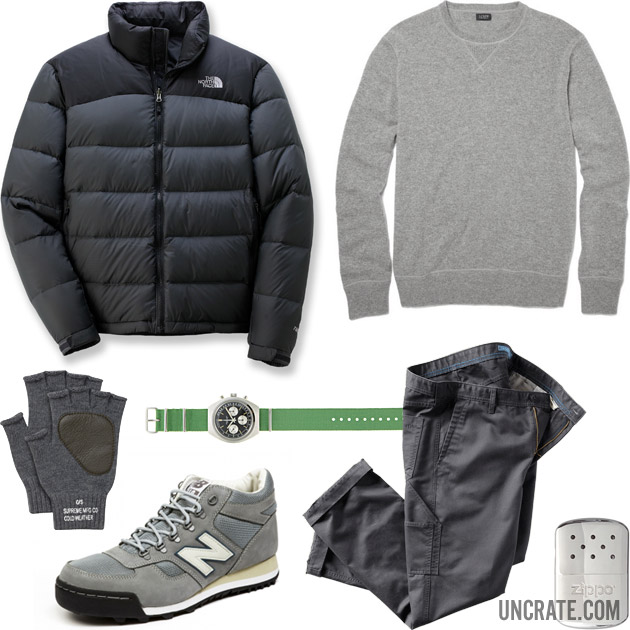 You need to get your last minute shopping done. But it's going to be quite a trek. All the good parking spaces are long gone, son.
The North Face Nuptse 2 Down Jacket ($200). J.Crew Cashmere Sweatshirt ($250). Haggar Life Khaki Utility Pant ($65). Zippo Hand Warmer ($39). New Balance H710 Hiking Sneakers ($100). Supreme Fingerless Gloves ($36). Breitling Stainless Steel Datora Watch ($2,995).
This edition of Garb is brought to you by Life Khaki by Haggar — Talking Men's style.