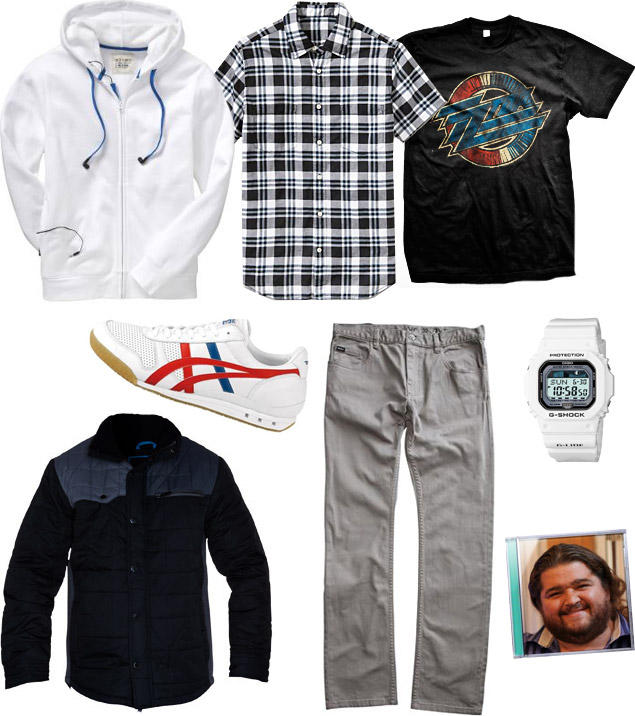 Catch up on all the Pinkerton awesomeness while waiting in line to see Rivers & Company with the help of this earphones-integrated ensemble.
Old Navy Techno Hoodie ($15). Hurley Covert Shred Jacket ($79). ZZ Top T-Shirt ($35). RVCA Romero Stretch Twill Pants ($59). Gap Plaid Slim Shirt ($40). Onitsuka Tiger Ultimate 81 Sneakers ($70). Casio G-Shock Glide Watch ($99). Hurley by Weezer ($11).
This installment of Garb is sponsored by the elves at Old Navy.