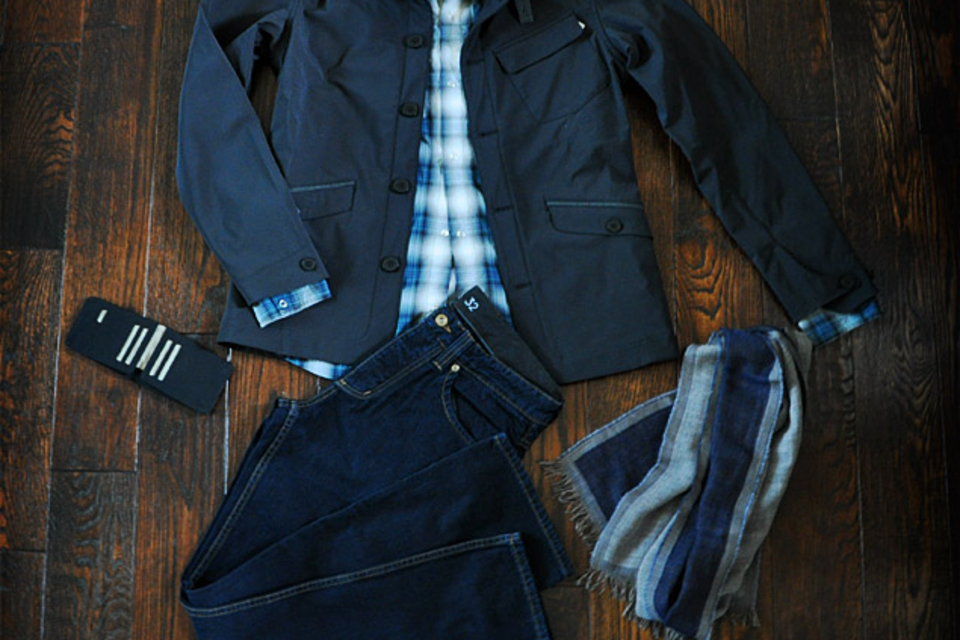 This installment of Garb comes courtesy of Peter Kallen, Design Director at Nau, the techcentric outdoor apparel company.
Shroud of Purrin Blazer ($350). "The purrrrfect soft shell made from recycled polyester with a lux 'soft as a kitten' lining. This blazer battles the rigors of nature and stands up to the style that every city requires." Free Range Plaid Shirt ($115). "Slim cut modern interpretation of a classic western shirt, fits great, looks phenomenal." Regular Straight Denim ($180). Billfold ($35). Flip Scarf ($85). "Soft, lightweight merino wool feels great against the skin and looks even better. The Flip's two colors allow you to change up you look quickly."

Thanks to the folks at Nau, you can win this entire outfit. If you wear a size medium shirt and size 32 jeans, just "Like" us on Facebook and then leave a comment on this Facebook post, and you'll be entered to win.