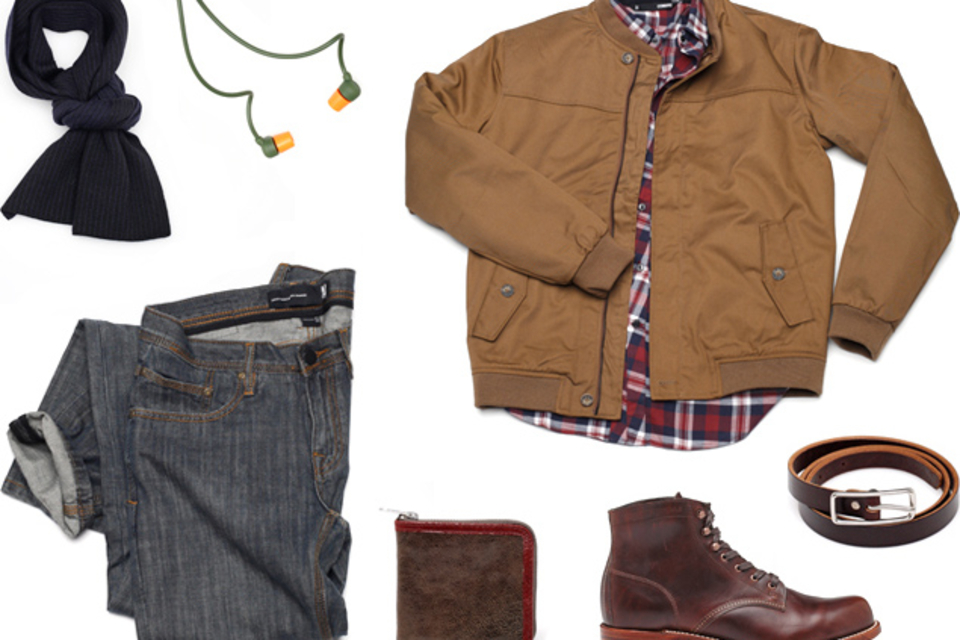 It's Christmas eve-eve, and you still haven't gotten a tree. Yes, yes — Bah! Humbug! — we hear you. Well throw on your workwear bomber and wander on down to the mall parking lot and pick out the biggest one they have. Just because you're single doesn't mean you're heartless.
Jacket ($130) by Dunderdon. Shirt ($52) by Comune. Boots ($325) by Wolverine. Wallet ($63) by Property of. Headphones ($58) by AIAIAI. Belt ($110) by Billy Kirk. Jeans ($52) by Comune. Scarf ($45) by Dunderdon.
This installment of Garb comes courtesy of our friends at Need Supply.