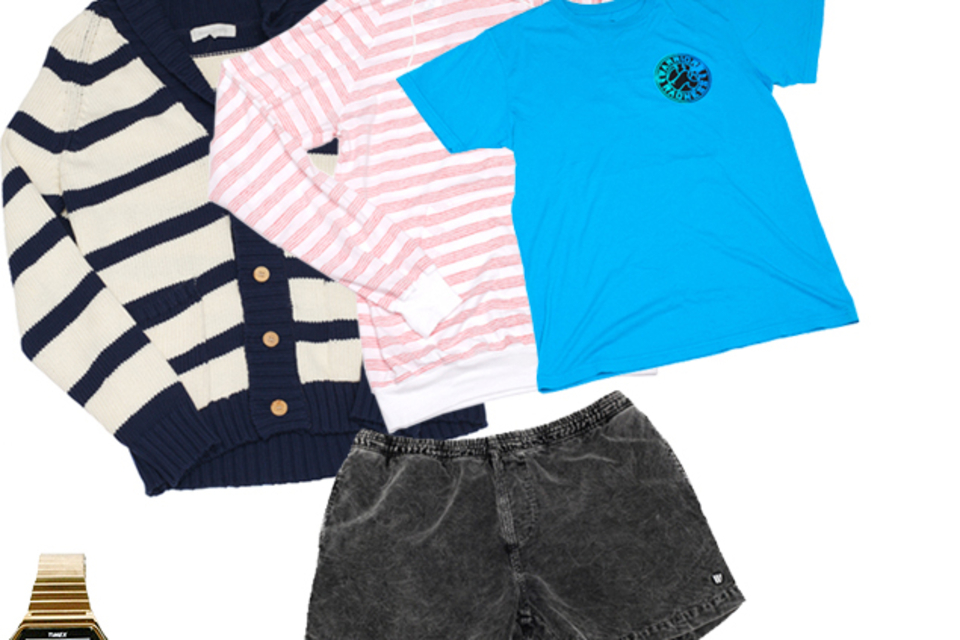 Whether you're in school or not, it's about time to fly south for some rays before your Seasonal Affective Disorder makes you do something drastic that'll get you profiled on the 10 o'clock news. Partake in the festivities in this 80's-celebrating outfit.
Sunglasses ($119) by Ray-Ban. Cardigan ($121) by Shades of Greige. Pullover ($88), T-Shirt ($28), and Shorts ($72) by Warriors of Radness. Watch ($45) by Timex. Shoes ($42) by Vans.
This installment of Garb comes courtesy of our friends at Need Supply.