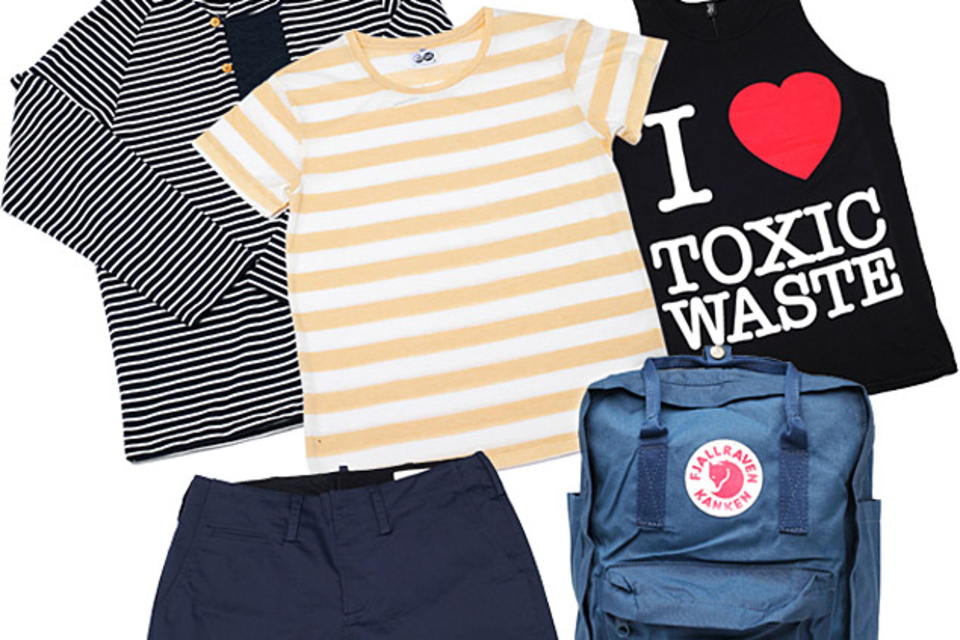 Be smooth like Val in this laser-sharp outfit that's perfect for the camp grounds at Bonnaroo or the campus of Caltech.
Hoodie ($106) by Shades of Greige. Sunglasses ($139) by Ray-Ban. T-Shirt ($35) by Cheap Monday. Tank ($32) by Comune. Shorts ($79) by Shades of Greige. Backpack ($72) by Fjallraven. Shoes ($78) by Sperry.
This installment of Garb comes courtesy of our friends at Need Supply.