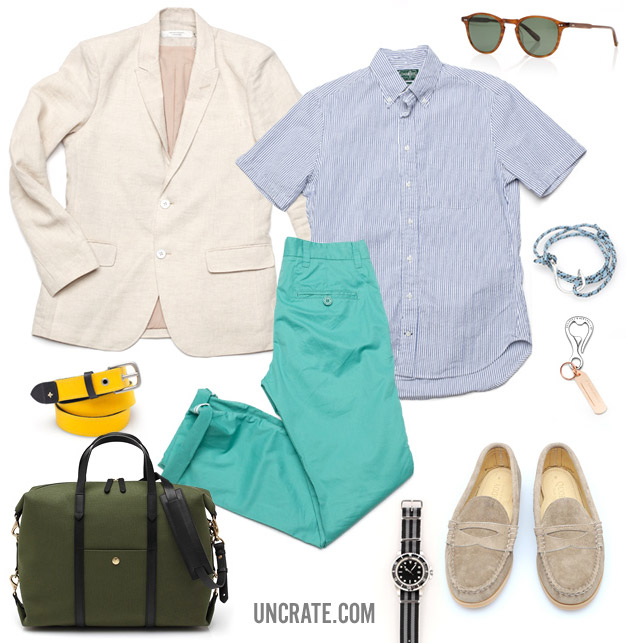 Get beachy with this light and colorful ensemble.
Shades of Grey 2 Button Skinny Peak (245). Gitman Brothers Vintage S/S Blue Seersucker ($156). Life After Denim Slim Fit Chino ($84). Rag & Bone Skinny Fabric Belt ($125). Mismo Utility Bag in Army ($585). Garrett Leight The Hampton in Demi Blonde Green ($290). Miansai Hooked Bracelet in Sky ($55). Corter Leather Bottle Hook in Silver ($37). Military Watch Co. Auto Military Submariner ($199). Quoddy Loafer ($210).

This edition of Garb is sponsored by Need Supply.