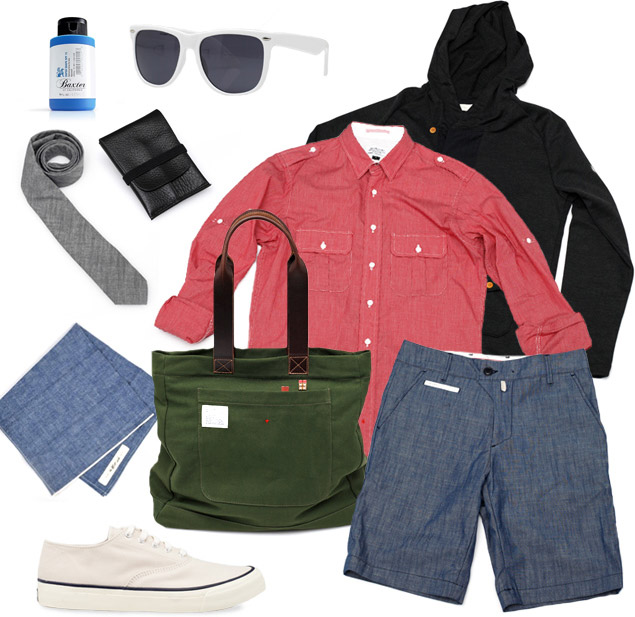 Spend your weekend at the flea market, scouring the crap for vintage gems, in this SPF-friendly outfit. You'll need to get up mega-early to find the good stuff, but you'll beat the chill with a hoodie. By lunchtime, you'll be cursing the sun.
Baxter of California Sunscreen ($20). Big W White Aviators ($18). Apolis Activism Chambray Tie ($69). Property Of... Card Holder ($65). Apolis Activism Officer's Shirt ($168). Shades of Greige 3-Button Hoodie ($106). The Hill-Side Chambray Bandana ($34). Apolis Activism Philanthropist Tote ($296). Apolis Activism Chambray Shorts ($168). Sperry Canvas Deck Sneaker ($78).
This installment of Garb comes courtesy of our friends at Need Supply.