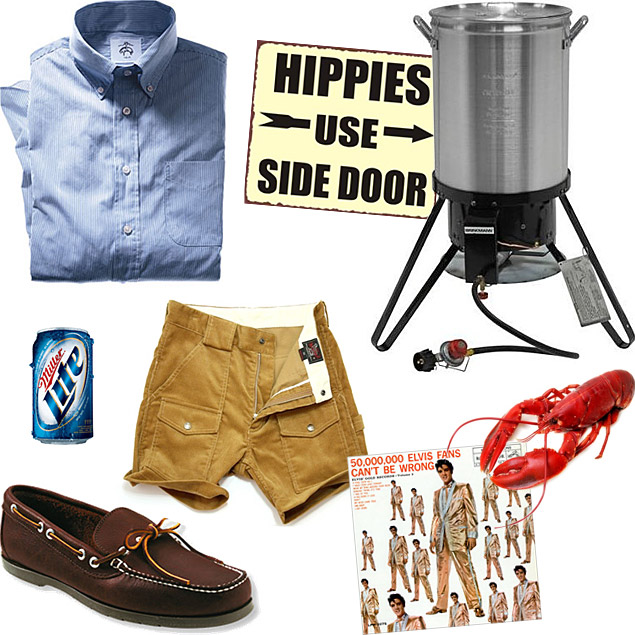 This installment of Garb comes courtesy of our friend James Fox.
The fantastic Mr. Fox shows us what men of stature wear to a backyard lobster feast. "Rain or shine, summer or crank-the-heat winter, an oxford and shorts is the uniform for my favorite uncle," he says. "And When you're tending 30 quarts of boiling water in a repurposed turkey fryer, you need to stay cogent. Hell, even I drink Miller Lite around that thing."
Brooks Brothers Stripe Dress Shirt ($150). Woolrich Woolen Mills Cord Bush Shorts ($250). L.L. Bean Handsewn Camp Moccasins ($69). 50,000,000 Elvis Fans Can't Be Wrong by Elvis Presley ($7). Miller Lite ($6). Brinkmann Turkey Fryer Kit ($90).