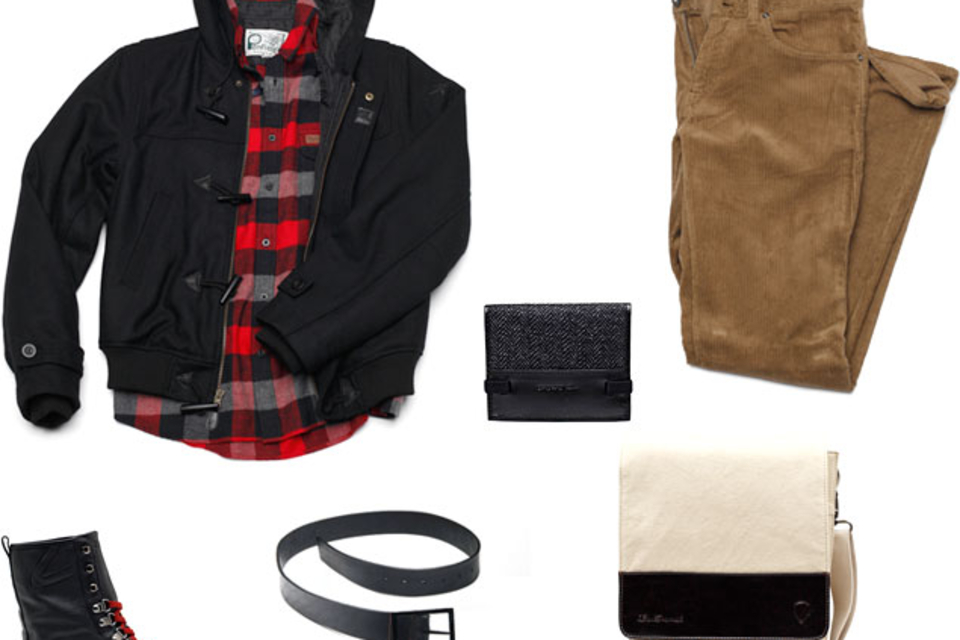 This installment of Garb comes courtesy of our friends at Need Supply.
The plaid shirt and Tretorn hiking boots give you much-needed mountain man manliness, while retaining all of your artsty-fartsy love for the theater and vintage typefaces.
Cords ($110) by Dunderdon. Flannel Shirt ($75) by Penfield. Coat ($188) by Spiewak. Boots ($125) by Tretorn. Belt ($42) by Comune. Bag ($70) by Ben Sherman. Wallet ($85) by Property Of.