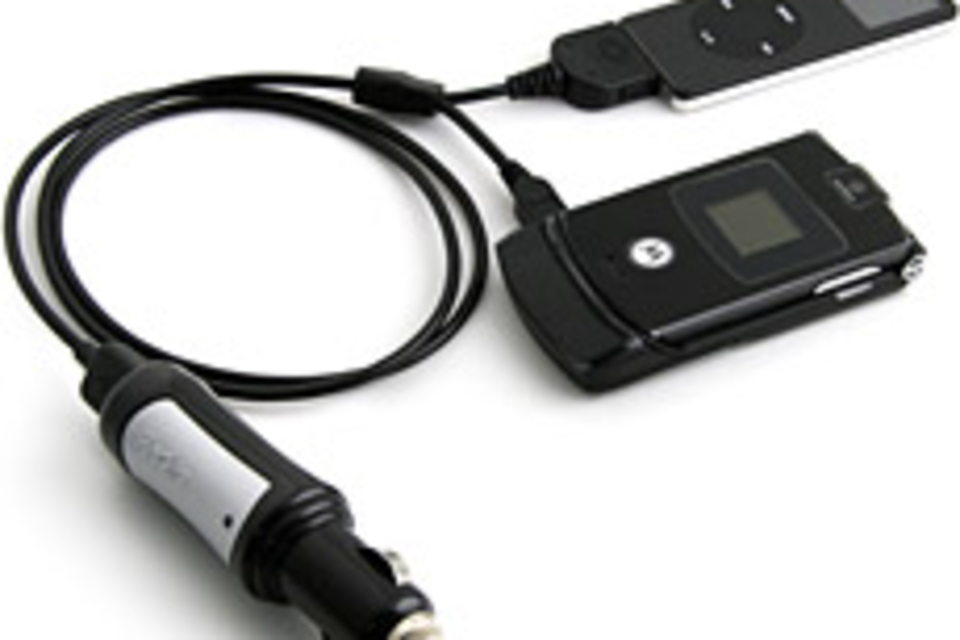 Everyone has a cell phone and an iPod. (Yes, everyone. Even that guy standing in his socks with the crazy hair trying to sell you imaginary green bunnies down by the intersection.) And most people also have a car in which they talk on their phone and listen to their iPod. For those times when you need to charge both devices in your ride at the same time, or just don't want two separate chargers hanging around, the Gecko In-Car Duo-Charge ($30) works perfectly. It has one iPod Dock Connecter,
one mini-USB connector and plugs into
any cigarette lighter outlet. Plus, it's
black to blend in more with your interior.