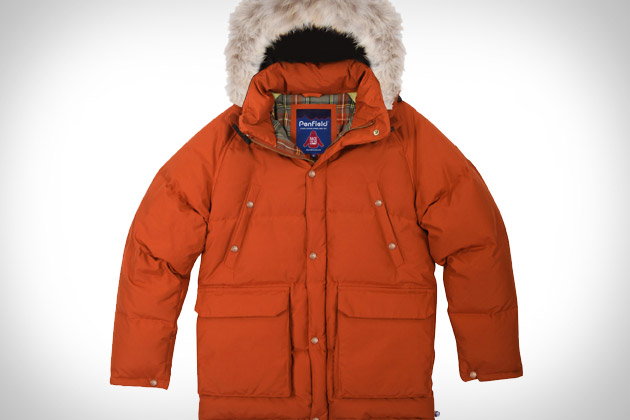 If you live in a part of the world where winter isn't just a season but a challenge to be conquered, then you'll appreciate the Penfield Summit Parka ($320). Roughly equivalent to wearing a sleeping bag over your torso — but far better-looking — the down parka was first released in the 1970's and has remained a classic ever since. Available in five colors to the lazy general public, this custom-made "Race for the Summit" edition — in Uncrate-approved orange with coyote fur hood and special 70/30 fabric — can be yours if you're up to a challenge.
Penfield's Race for the Summit is an online game that takes you on a quest to win the one-off Summit parka seen above. The race will take you on a web trail, around some of Penfield's favorite sites — including Uncrate — in search of the answers to ten clues that will be released over four weeks starting today.
Your Race for the Summit starts here.