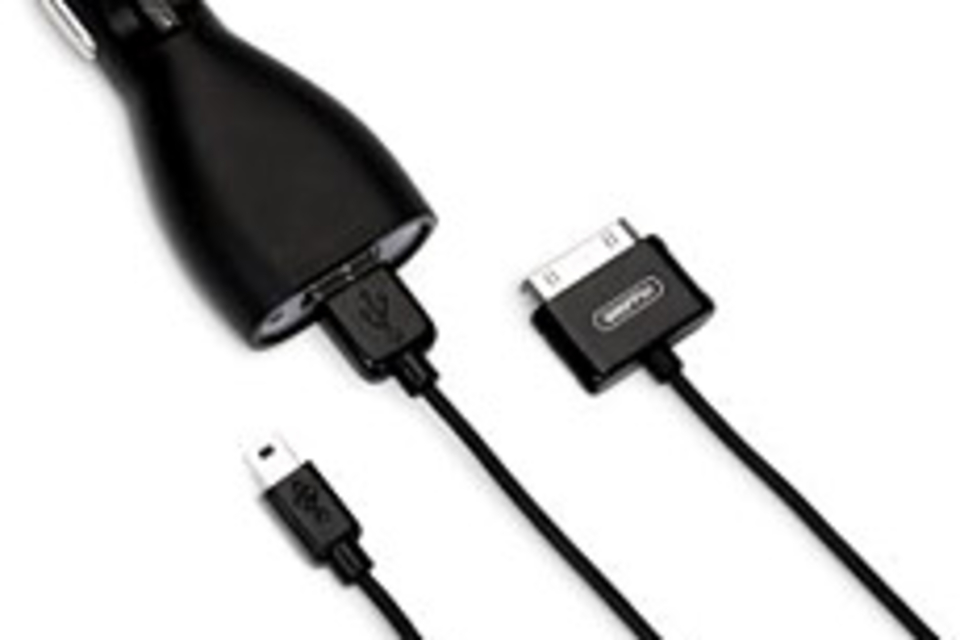 If you're like us and listen to your iPod mostly in your car, then you know that an iPod auto charger is a definite must. We recently upgraded ours with Griffin's new PowerJolt ($15). It's not that our old one was broke — its gleaming white body just looked so ugly and out of place plugged into the dash. The new PowerJolt is a subtle black that blends in much, much better. The PowerJolt comes with a detachable 48" USB-to-Dock Connector cable and a 48" USB to mini-USB cable, and works with all recent iPods — 5G, 4G, nano, mini and shuffle. It's also surprisingly
affordable considering how out of hand
the iPod accessory market has gotten with
their pricing.