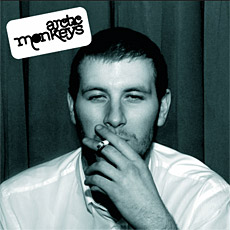 We've tried to ignore them as long as we could. It's best to stay away from any band hyped this much, but they've finally gotten to us too. There's a reason Sheffield, England's Arctic Monkeys set the UK record for the fastest-selling debut album Whatever People Say I Am, That's What I'm Not ($10) of all time — they rock. They've also quickly replaced our portion of raw, riff-heavy drinking music that we tend to rock out to when we're partaking in some weekend beer and poker. Standout
tracks: "I Bet You Look Good On the
Dancefloor" and "When the Sun Goes
Down."