We're launching a new site today. Brought to you by the well-traveled guys behind Uncrate and Devour, and sponsored by the fine folks at Cadillac, Gallivant is a new publication for men who seek the best places to stay, shop, eat, drink, and be merry. Think of it as Uncrate, but for places instead of products. Not relegated to fancy-schmancy restaurants or upscale hotels, Gallivant curates the places real men want to frequent, introducing them to hidden gems and old standbys alike from across the world. For the man who has a thirst (and appetite) for cool accommodations, great food, hopping nightlife, superb shopping, and great entertainment, Gallivant picks up where Uncrate leaves off, covering everything you can't order online.
To make sure you don't miss anything, subscribe to the Gallivant daily email, or subscribe via Twitter or Facebook.
We want you. We're looking for guys in major cities to be our soldiers on the ground, visiting these places, eating the food, drinking the whiskey. You won't be paid, but we will pick up the bill. If you're a great writer, great photographer, and know an awesome place when you see it, get in touch and join the team.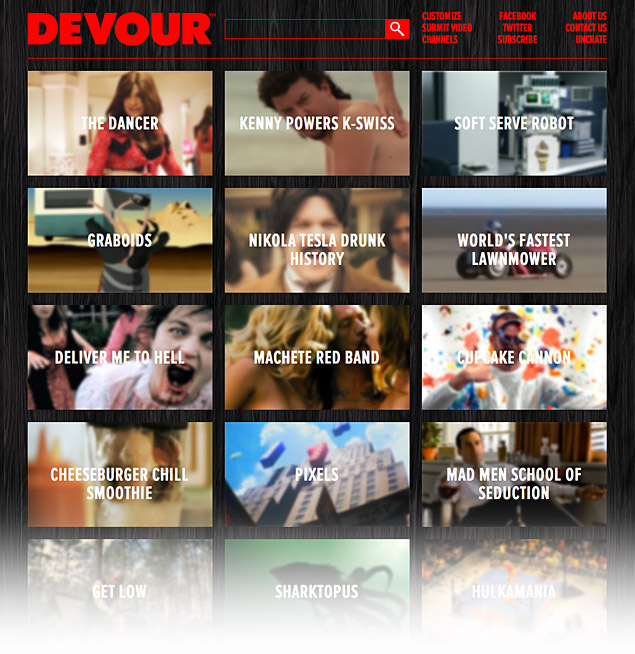 Around 25 hours of video is uploaded to YouTube every minute. It would take you approximately 1700 years to watch all those millions of videos. So good luck trying to find something worth watching on your lunch break. Devour.com, a new site from the guys behind Uncrate, is here to help. Using a scientifically technologically artificially intelligently awesomely robotically humanly system (we hand-pick every video on the site), Devour sifts out the best videos and posts the well-curated collection every weekday. Fewer cute kittens, fewer skateboarding nutshots, fewer tween heart throbs, and lots more awesome. Oh, and did we mention almost all of the videos on Devour.com are in HD? And that every single video plays on the iPhone and iPad? Yep.
Stop whatever you're doing and watch all the videos on Devour. And don't forget to subscribe so you get them delivered to your inbox every morning, and follow us on Twitter or Facebook. Or just do the old fashioned bookmark in your browser thing.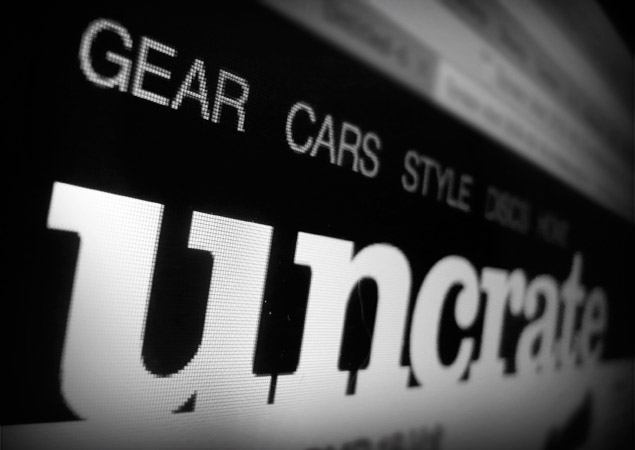 Five long years ago, with a couple short articles on guy-worthy things like the Marshmallow Shooter, the Ferrari FXX and the HeadBlade, we launched Uncrate. We didn't have many readers that first month. But since then, we've curated and covered over 7,000 products, and thanks to you handsome gentlemen spreading the word over the years, there's now over 700,000 men reading 5 million pages on Uncrate every month. Because of your support, we've made a living out of this thing we do, and together we've helped launch many independent companies and brands along the way. Here's to another 5 years.
Keep your eyes open for some big giveaways in the coming days. It's our birthday, but you're getting the presents.
Also, if you're a dedicated Uncrater, drop us a short note and let us know how we're doing. Flattery will get you everywhere.