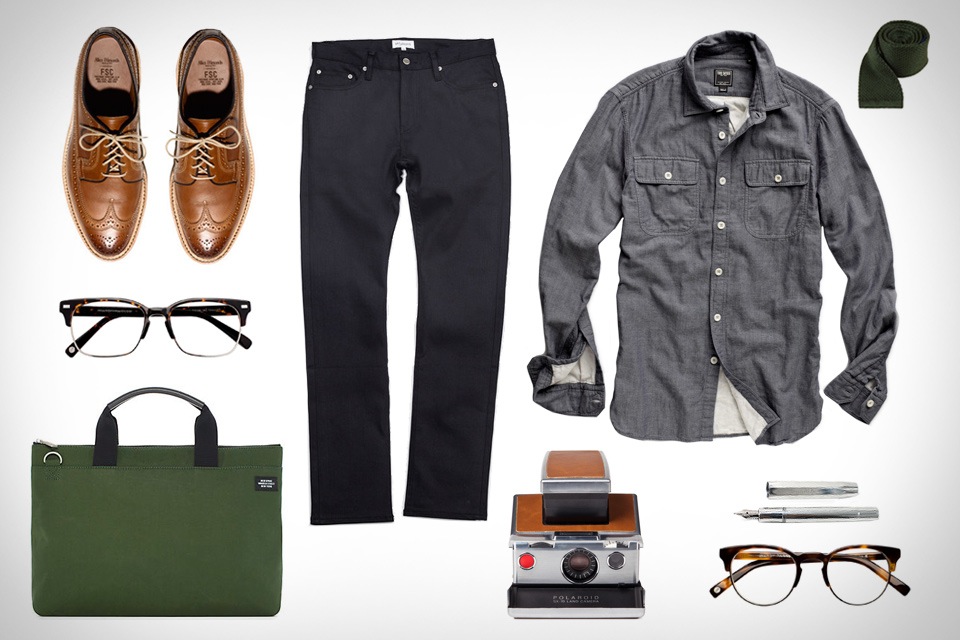 Don't allow clumsy technology to get in the way of classic techniques.
Warby Parker Ripley Eyeglasses ($145). Warby Parker Ames Eyeglasses ($145). Allen Edmonds McNeil Longwing Shoes ($478). Jack Spade Foundation Canvas Document Brief ($175). Todd Snyder Sport Shirt ($215). The Tie Bar Knitted Tie ($15). Saturdays NYC Luke Denim Pant ($150). Kaweco AL Sport Fountain Pen ($76). Impossible Refurbished Vintage Polaroid SX-70 Camera ($568).
This edition of Garb is made clear by our friends at Warby Parker.