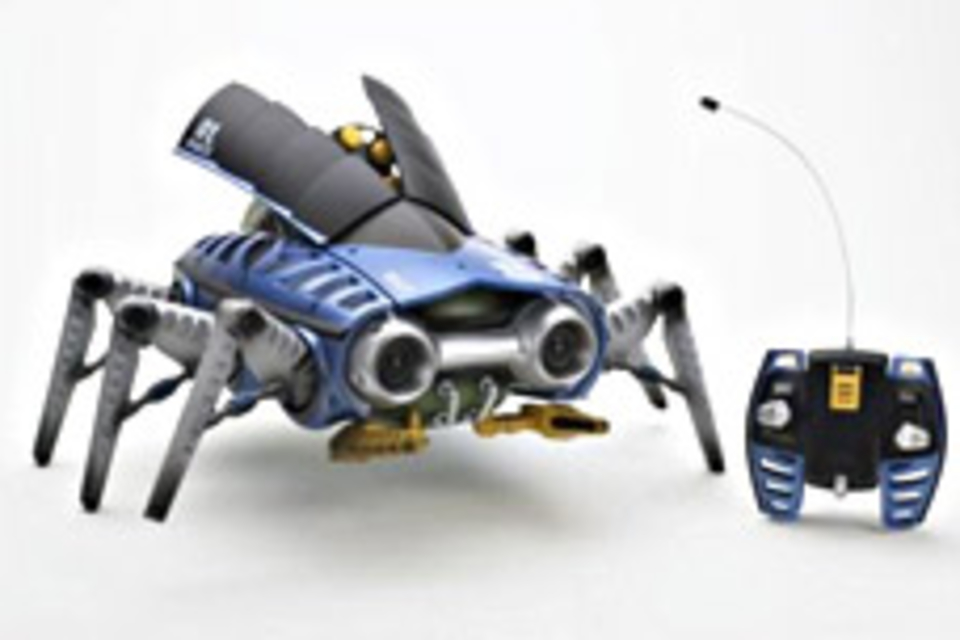 Not all R/C toys have to be vehicles. The Tyco R/C N.S.E.C.T. ($100) is a radio-controlled bug that features eyes the change color based on what "mode" the toy is in, and a pincher-like claw in front that can grab items. The best part, though, is the "missile launcher" in the back that holds six foam missiles that can travel up
to 20 feet — far enough to keep your pets,
kids, or yourself entertained for hours.