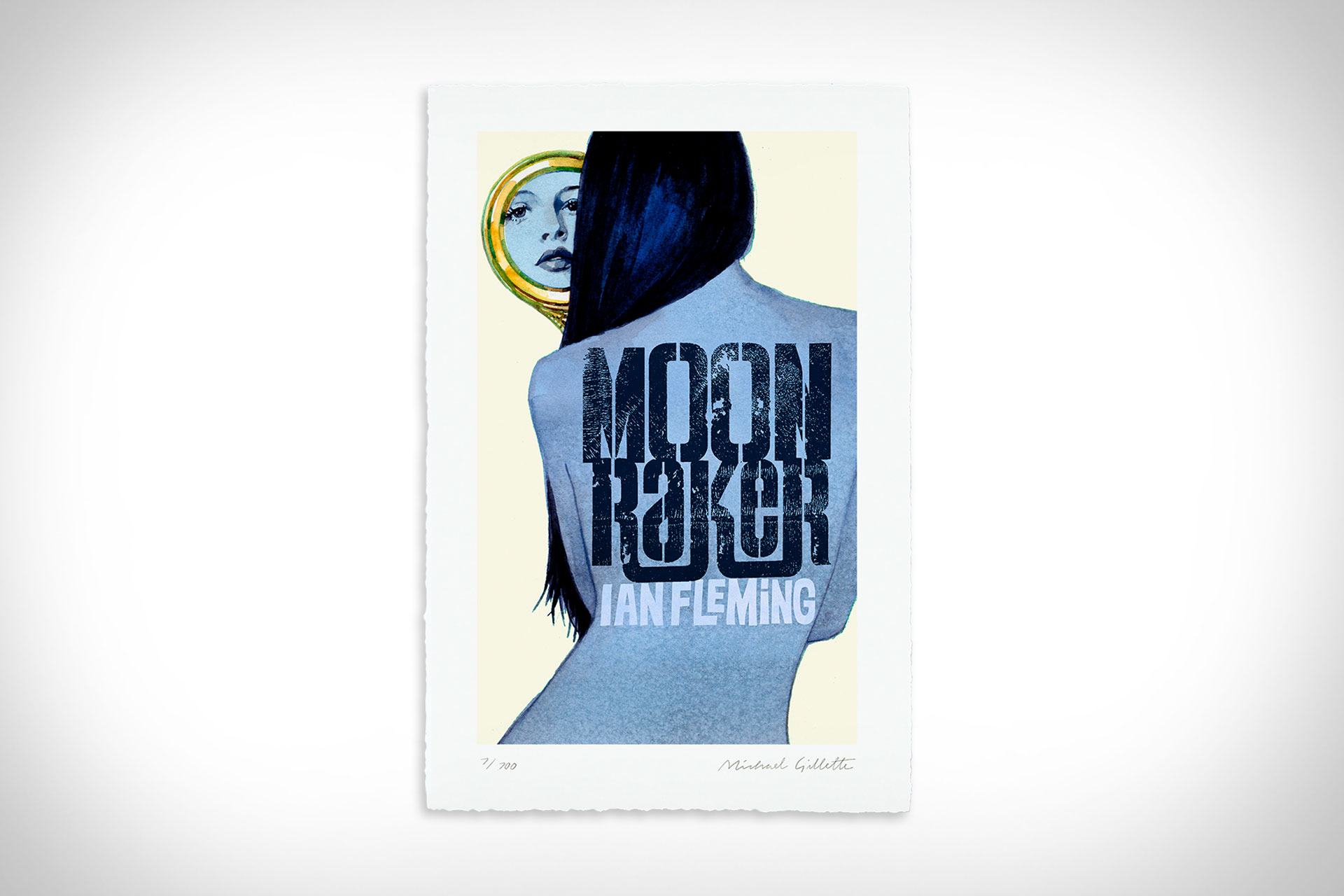 Originally published in 1955, Moonraker is the third novel by Ian Fleming about James Bond. Set entirely in Britain, the plot comes from a Fleming screenplay and highlights the Moonraker missile, designed to defend England but secretly intended to be armed with a nuclear warhead and fired on London by ex-Nazi Hugo Drax. Each limited edition, archival art print is printed on thick, 100% cotton rag paper and signed and numbered by the artist Michael Gillette and officially licensed by Ian Fleming Publications Ltd.
Small Format: 9" x 13 3/8"
Large Format: 15 3/4" x 24"
An Uncrate Exclusive.