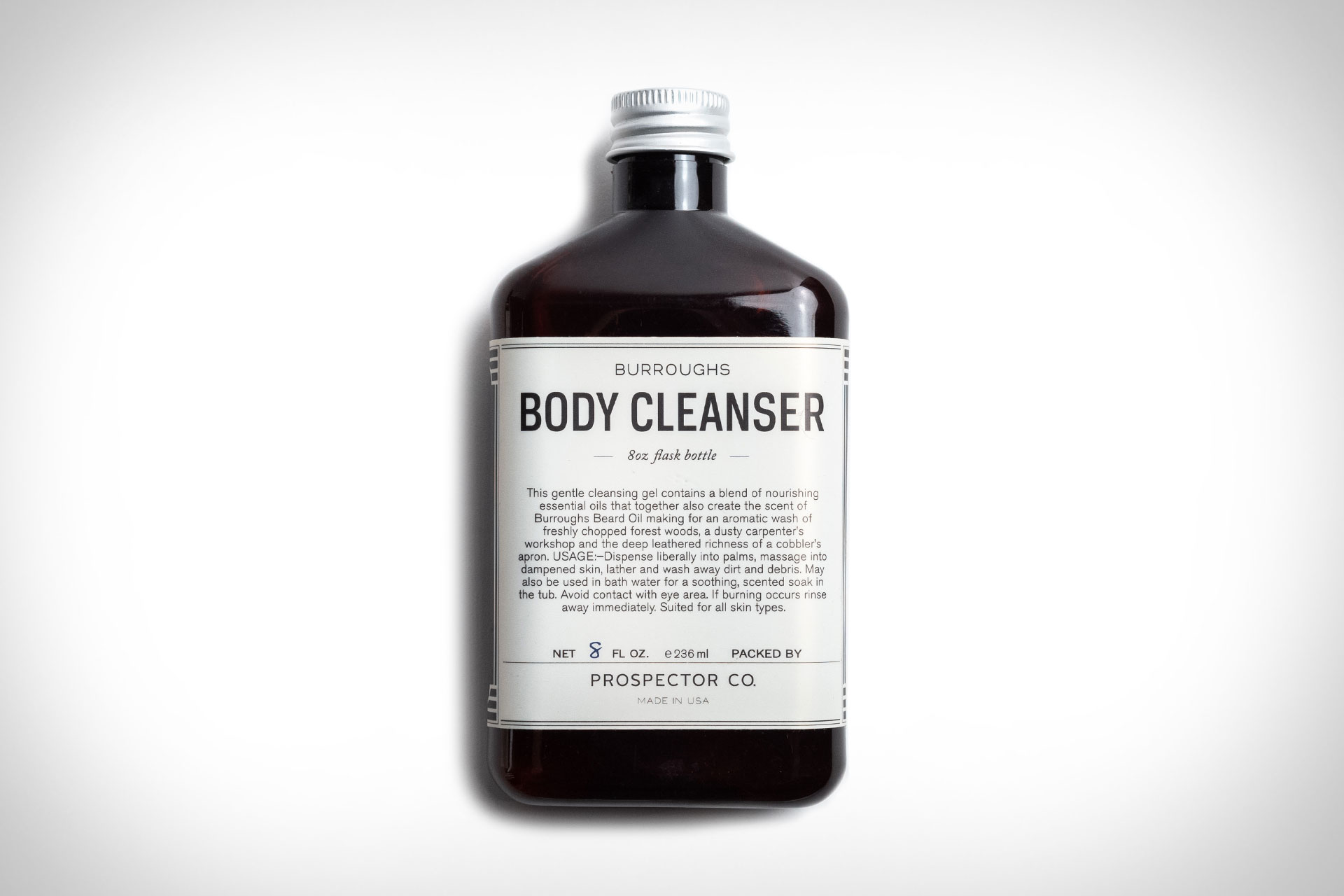 Essential oils make for an essential body wash, and Prospector Co.'s blend of cedarwood, juniper berry, and pine in their Burroughs Body Cleanser work to flush away the dirt and toxins that are hiding on and around your body, while hydrating and fortifying the skin at the same time. This shower gel smells like freshly chopped soft pine, and the screw-top, flask-style bottle might even make you feel like you just got done chopping down a Christmas tree in 1924.
8 oz. / Made in the USA
Sold out. Back in stock soon.