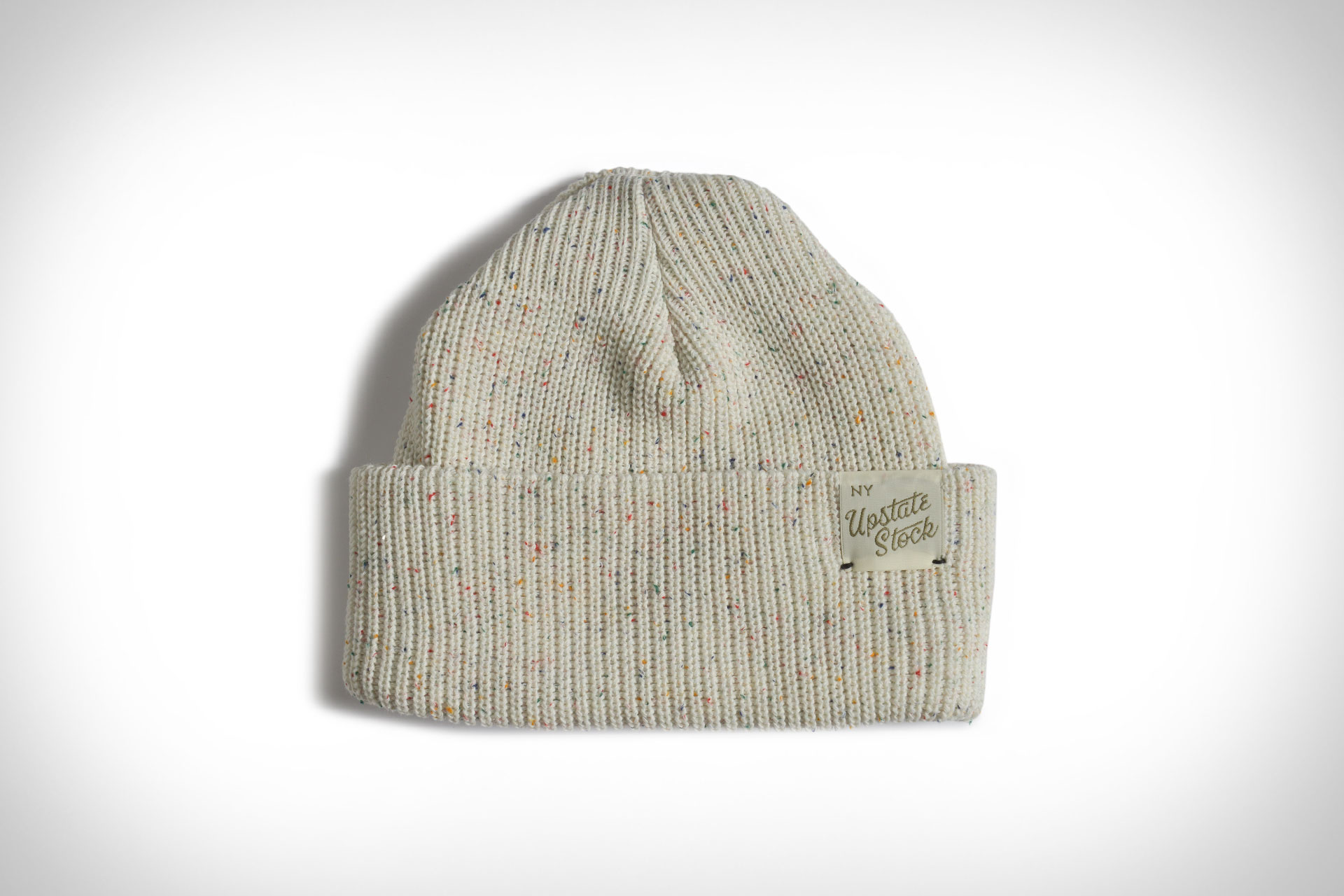 Modeled after the classic naval beanie, Upstate Stock's Recycled Cotton Watchcap lightens the heritage style for year-round wear. It's knit in Upstate New York from Eco-cotton yarn, creating a thinner layer than wool that can transition between the seasons. Finished in Brooklyn, the hat can be worn traditionally cuffed above the ears or adjusted for more or less coverage, while its confetti pattern adds visual interest.
Length: 11-12" (without fold)
Sold out. Sign up below to be notified if this item returns.