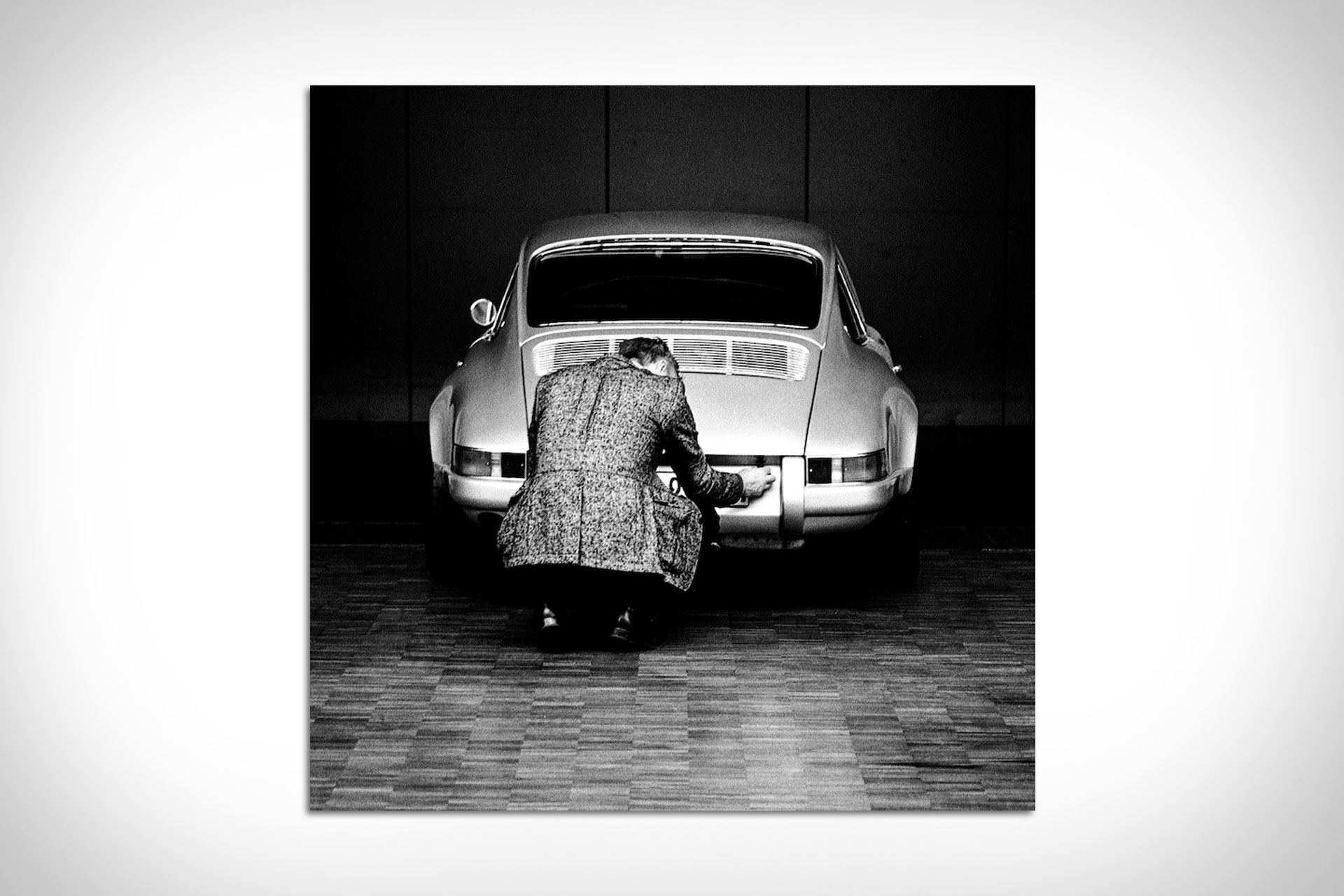 Bugatti design director Achim Anscheidt designed the Chiron, but on the weekends, he drives a Porsche. This 1981 Porsche 911 SC, to be exact. Dismantled and reassembled multiple times, Anscheidt has pared it down to the bare basics to maximize performance. This print from photographer Bart Kuykens shows Anscheidt bending down at the rear of his beloved hotrod. It's created using Diasec, a system that uses a special gel to bond photographs directly and permanently to an acrylic sheet, eliminating the need for a traditional frame. The striking piece arrives ready to hang and comes with a certificate of authenticity; the 100cm x 100cm size is limited to just nine examples, while the larger 150cm x 150cm (59" x 59") print is limited to just three.
100cm x 100cm (roughly 40" x 40") / Edition of 9 / 80 lbs.
150cm x 150cm (59" x 59") / Edition of 3 / 100 lbs.
Photos: Bart Kuykens