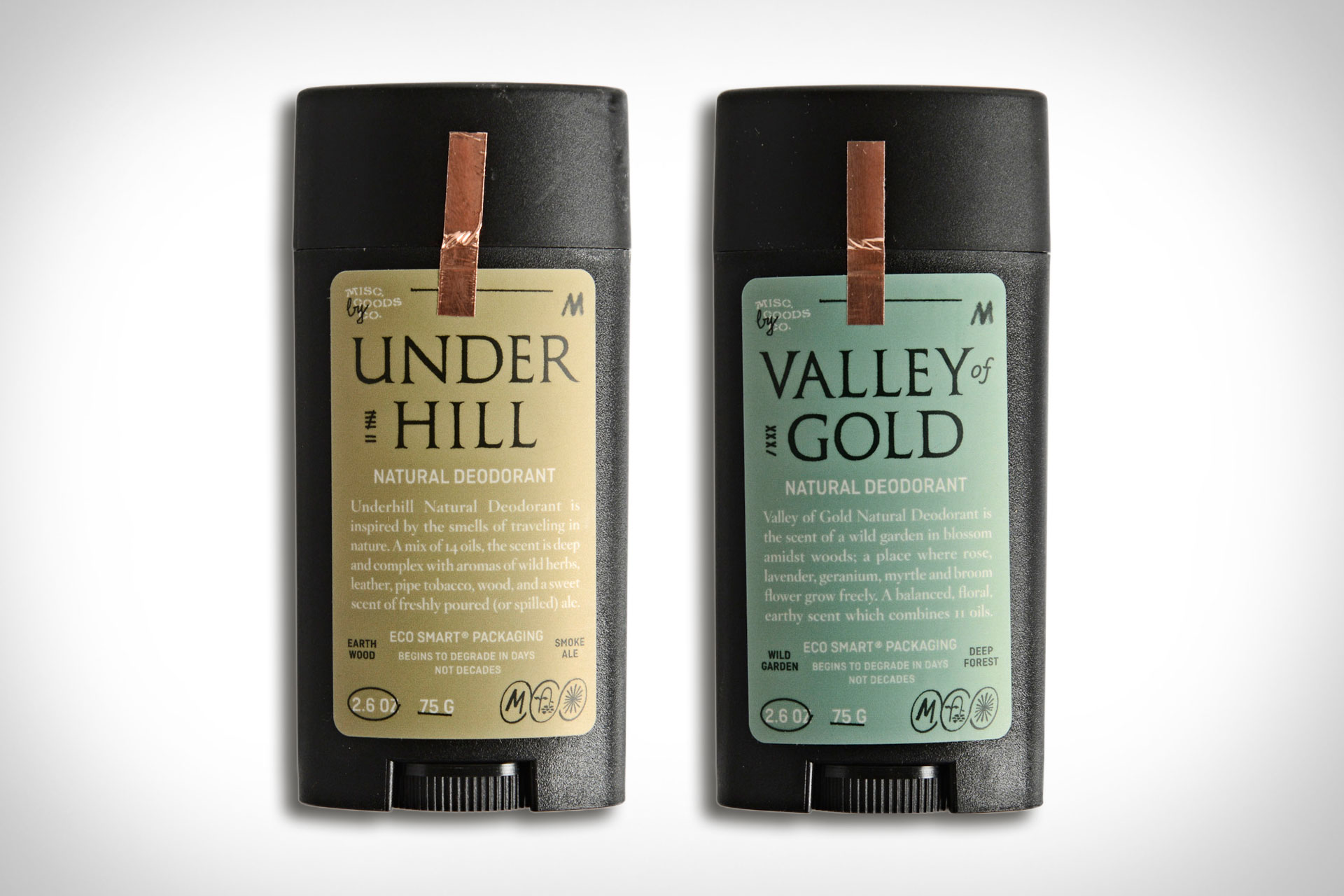 Made using the best essential oils & botanical extracts available, these natural deodorants from Misc. Goods Co. are formulated to keep you smelling fresh all day. After testing 20 different prototypes, they landed on two complex, unique fragrances. Underhill is a mix of 14 ingredients and was inspired by the smells of traveling in nature, while Valley of Gold combines 11 ingredients for a floral, earthy aroma. Made in the U.S.A., both are aluminum- and paraben-free and act as a natural antiperspirant.
Sold in a set, with one 2.6 oz. stick of each scent.
Sold out. Sign up below to be notified if this item returns.