Your high-end car deserves an equally high-end home in which to stay — so upgrade your garage by picking up some Vault Garage Cabinets ($TBA). Available in three lines — Forged, Designer, or Professional — and a variety of styles, they're made from furniture-grade stainless steel, and are designed to handle years of abuse — even if the most they'll have to deal with is holding your antique wrench collection.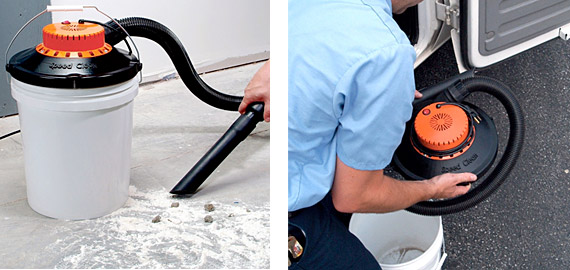 Have a big, nasty mess that's more than your average Shop-Vac can hold? Give the BucketVAC ($TBA; Q4 2009) a try. This 7-pound commercial-grade wet/dry vacuum attaches quickly and easily to most 5 gallon buckets, snapping in place using the bucket handle, with a removable filter and a 2-inch diameter hose for less clogging. Bucket full? Just detach the vac and move on to the next one, until the job is done. [Thanks, Matthew]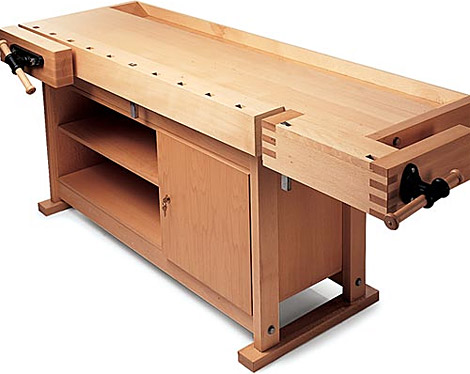 Looking more like something from DWR than Sears, the Garrett Wade Full-Size Storage Workbench ($1,195) will help you turn your garage into something modernly useful. The woodworker's bench is seriously stable, weighing in at 260 lbs., and is made from solid European Red Beechwood. The base features a large, lockable storage cabinet and shelves, while the top offers a total of 12.5 sq ft of working space, a 20" wide shoulder vise as well as a solid tail vise.