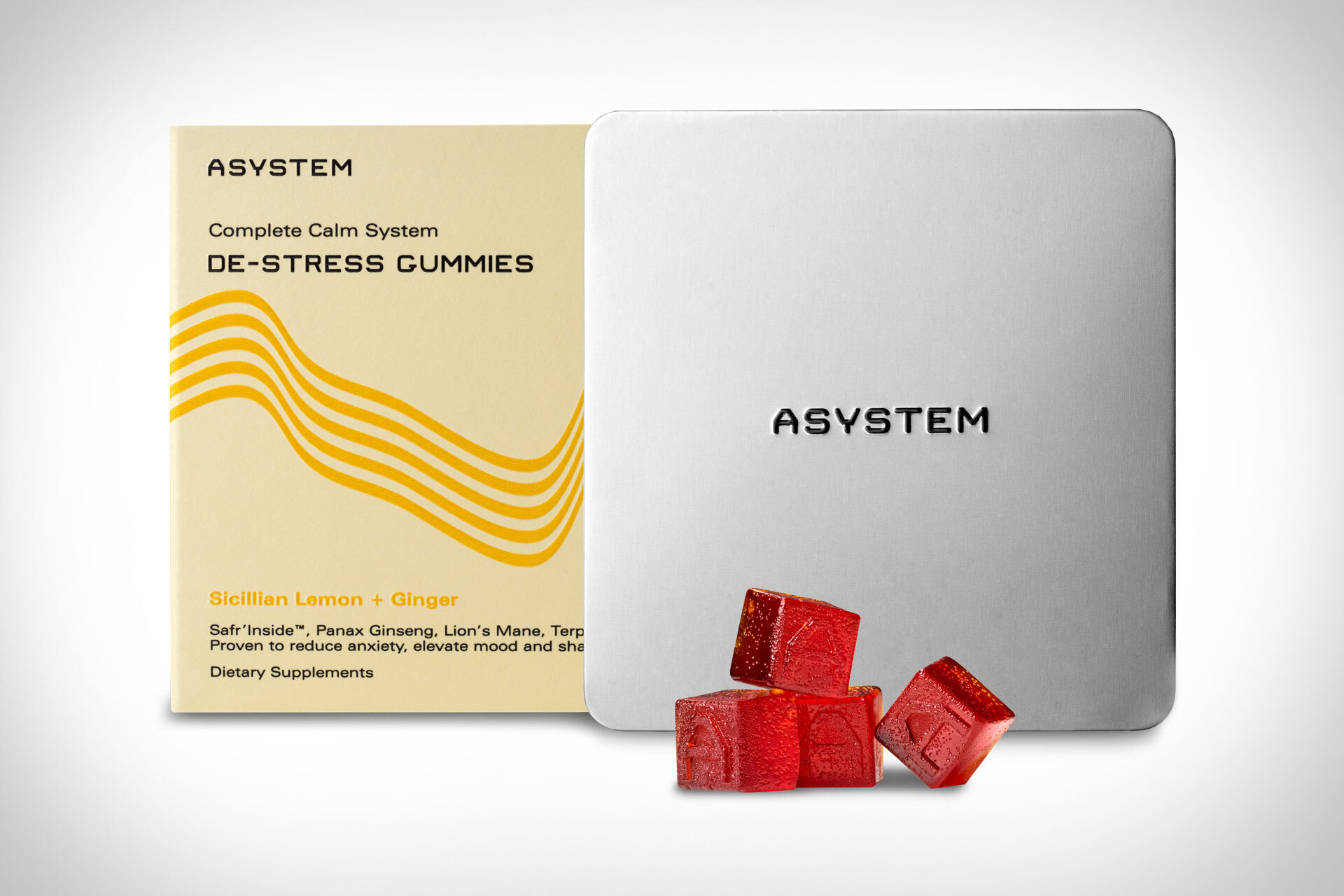 During these uncertain times, anxiety is at an all-time high. Powered by an award-winning ingredient Safr'Inside, an extract of Persian saffron, ASYSTEM's Complete Calm De-Stress Gummies are the most advanced anti-anxiety gummy. The 100% natural, bite-sized gummy is proven to reduce anxiety, elevate mood, and sharpen focus in less than two weeks, with zero side effects. A climate-positive product, it comes in low-impact, compostable packaging, and silver tin which looks as good on your desk as your new MacBook Pro.
Presented by Asystem
Consult a physician before consuming any new supplement. Any health claims made are solely those of the brand and not those of Uncrate LLC.