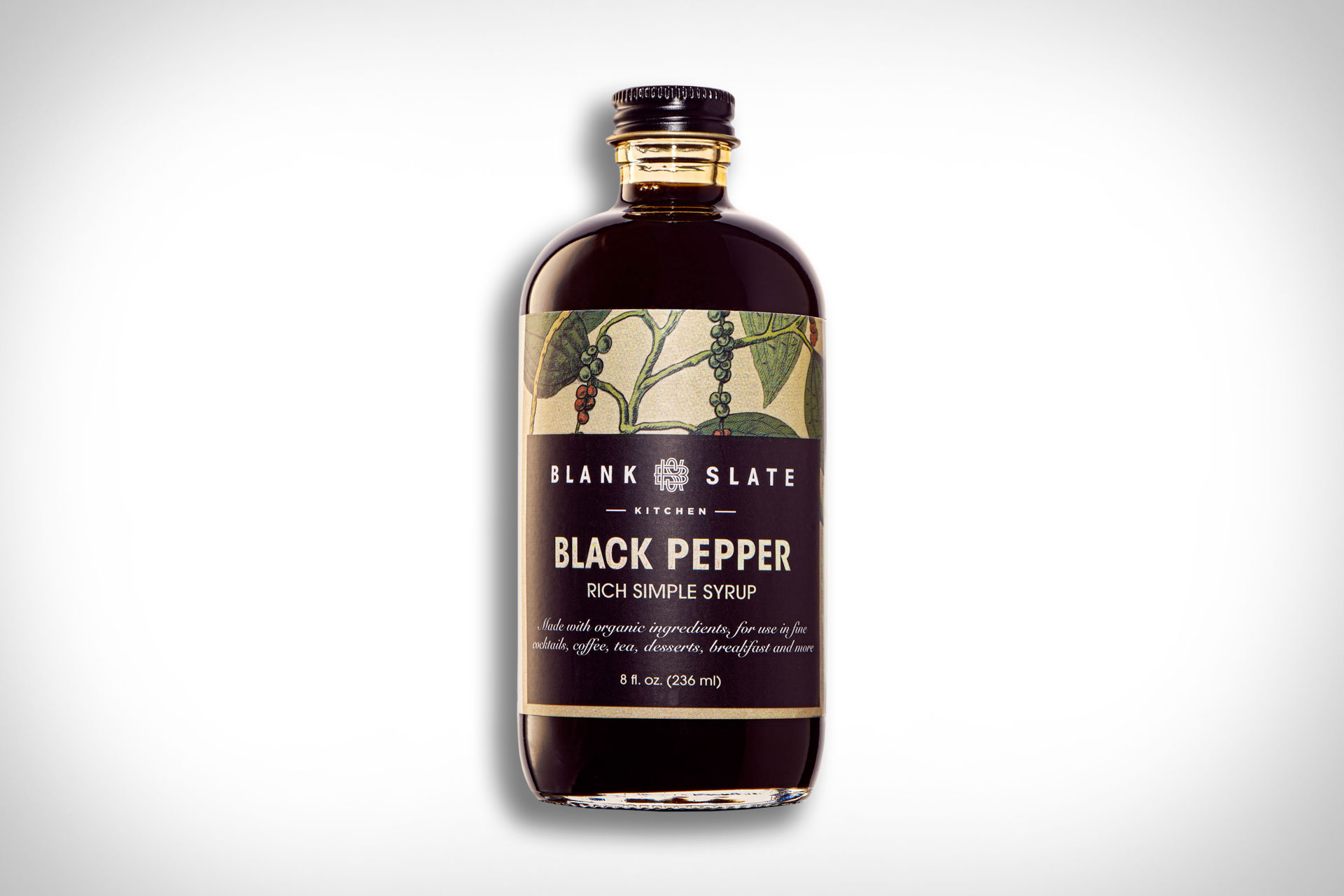 Inspired by a voyage to the spice island Zanzibar, this black pepper simple syrup is one of the most unique we've come across. The recipe uses organic and fair-trade ingredients like all-natural coconut palm sugar for a warm caramel and butterscotch flavor that you can't find in white sugars. Then, they add a load of freshly ground organic black pepper for a spicy kick and a touch of organic citric acid to stabilize and keep it from crystallizing. The result is unlike anything you can whip up in the kitchen, and plays nice with cocktails, coffee, or drizzled over your favorite desserts and breakfast foods.
Lasts forever unopened, once opened store in the fridge where it will be good for a couple of years.
8 fl oz.
Sold out. Sign up below to be notified if this item returns.