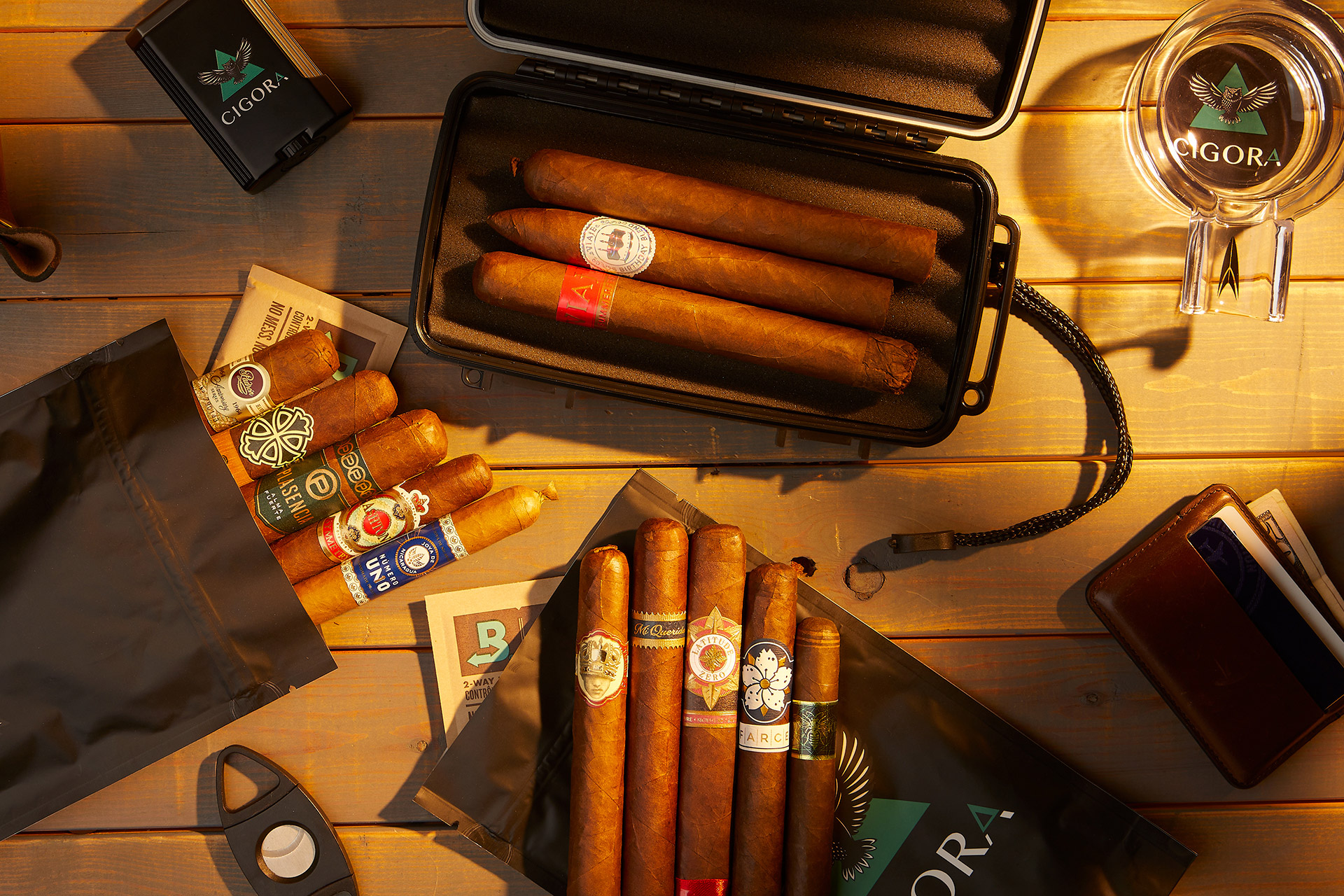 Every hobby has to start somewhere — and like fine wines or bourbons, it can be daunting to choose what you might like from the thousands of cigars on the market. Cigora is here to help. Their samplers are perfect for anyone just getting into cigars, or for anyone looking to try out a new brand. Over 30 samplers are available, including limited edition, mixed brand, and brand samplers, all of which include multiple sticks, ready to enjoy. For a limited time, buy any sampler and receive a free Cigora-branded 5-count cigar travel case.
All Cigora samplers come packaged in a custom bag with a Boveda humidification packet.
Presented by Cigora.