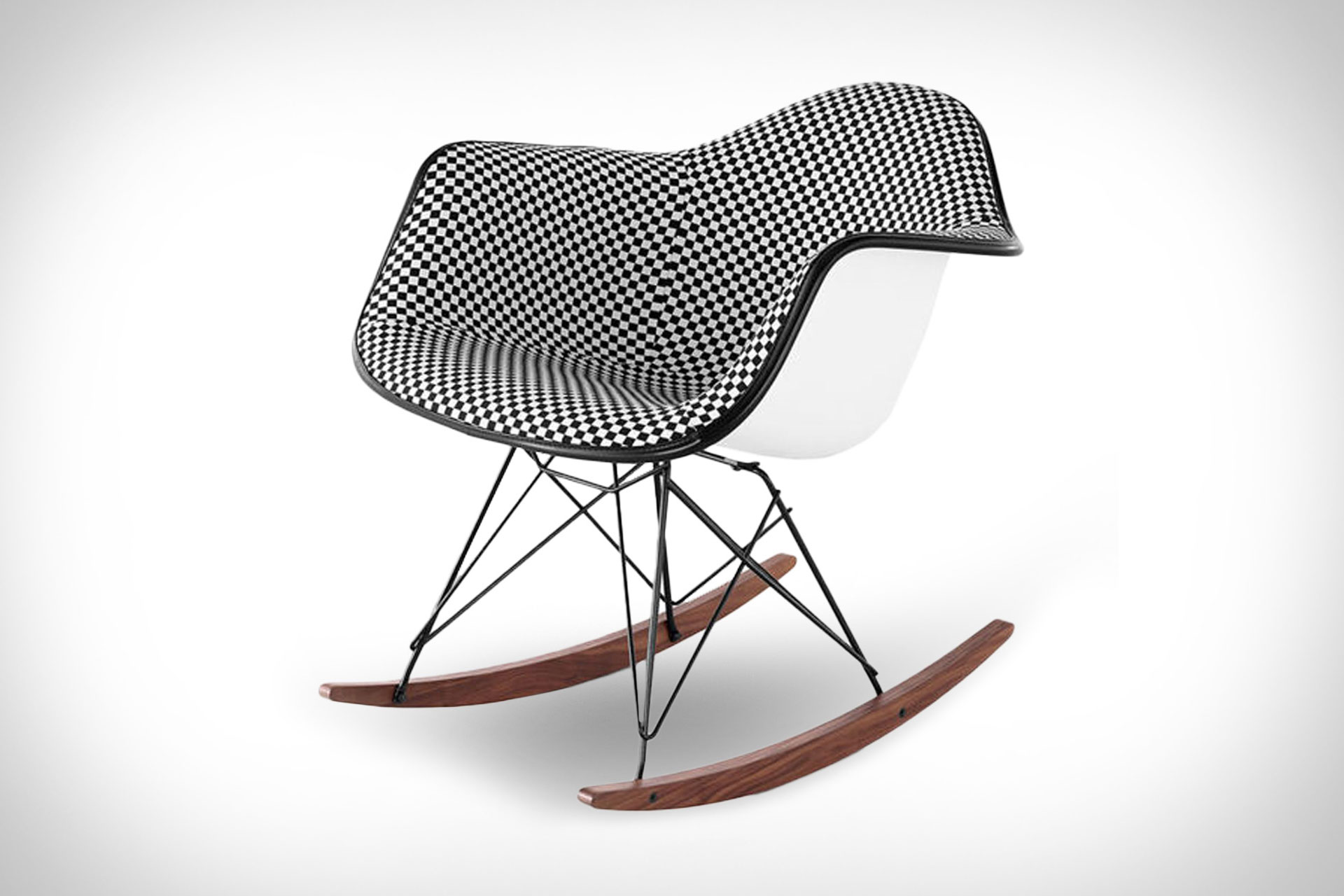 Charles and Ray introduced their sculpted fiberglass chairs in 1950. Over the last 70 years, the chair has evolved to include over two million unique configurations, and the Eames® Rocking Shell Chair is one of them. Its signature shell is designed with a waterfall seat edge that reduces pressure on thighs and is now made with recyclable polypropylene. The white body is paired with checkered upholstery, a black base, and walnut runners, offering a bold update to the classic piece.
Height: 26.5" / Width: 25" / Depth: 24.5"
This item is sold out. Get notified when available.