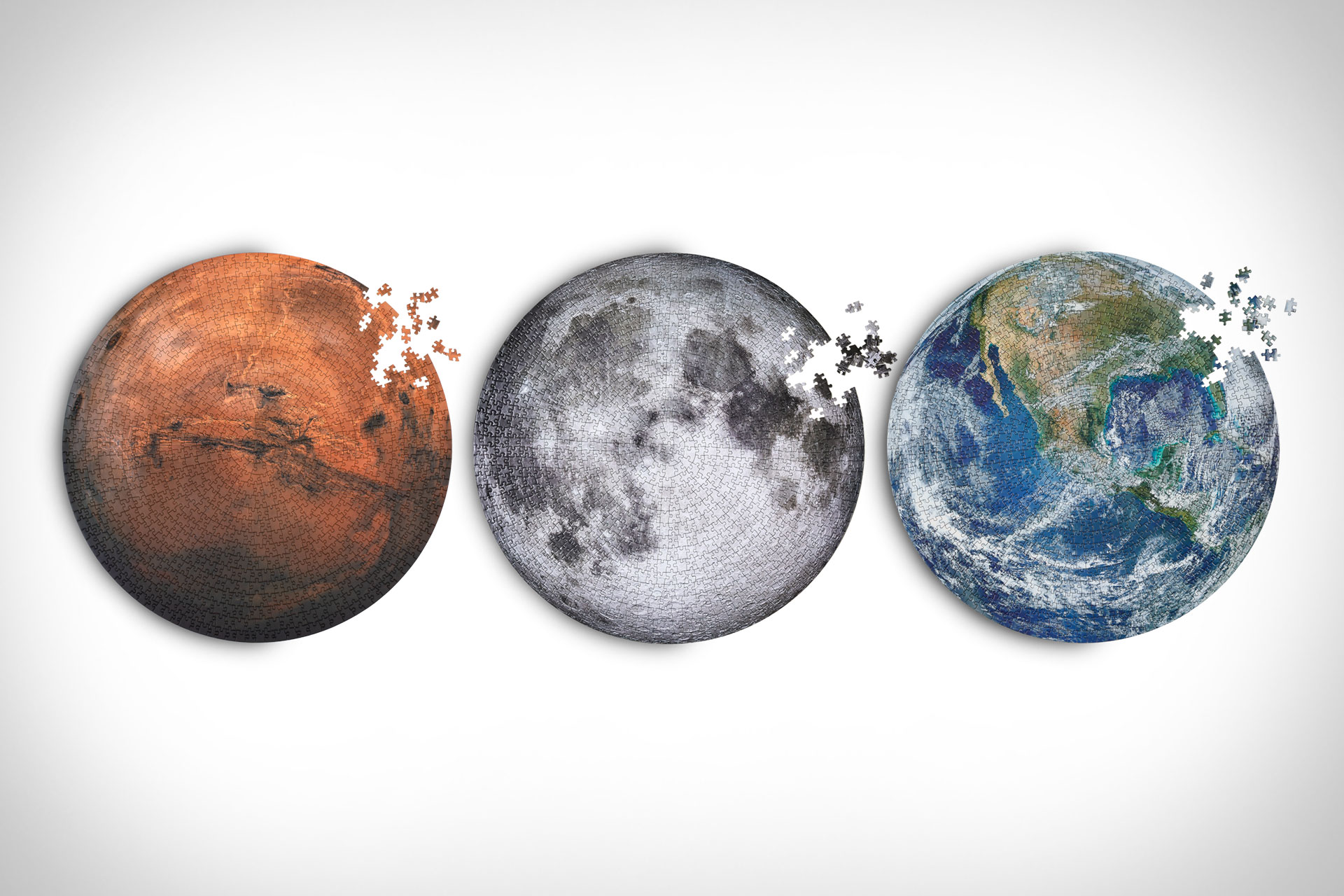 While the award-wining Moon and Earth puzzles from Four Point Puzzles always held up on their own, something always seemed to be missing from the duo. Naturally, the answer to that riddle was the addition of the Red Planet, with Mars now being offered in the same difficult, 1,000 piece jigsaw configuration that measures over 2-feet in diameter. Sold as a set of all three here, the average difficulty across the puzzles comes in at 4 on a scale of 5, ensuring it's a challenge to piece together our planet, the moon, and the ever curious Martian landscape.
Available individually here:
Earth Puzzle
Moon Puzzle
Mars Puzzle
Sold out. Sign up below to be notified if this item returns.