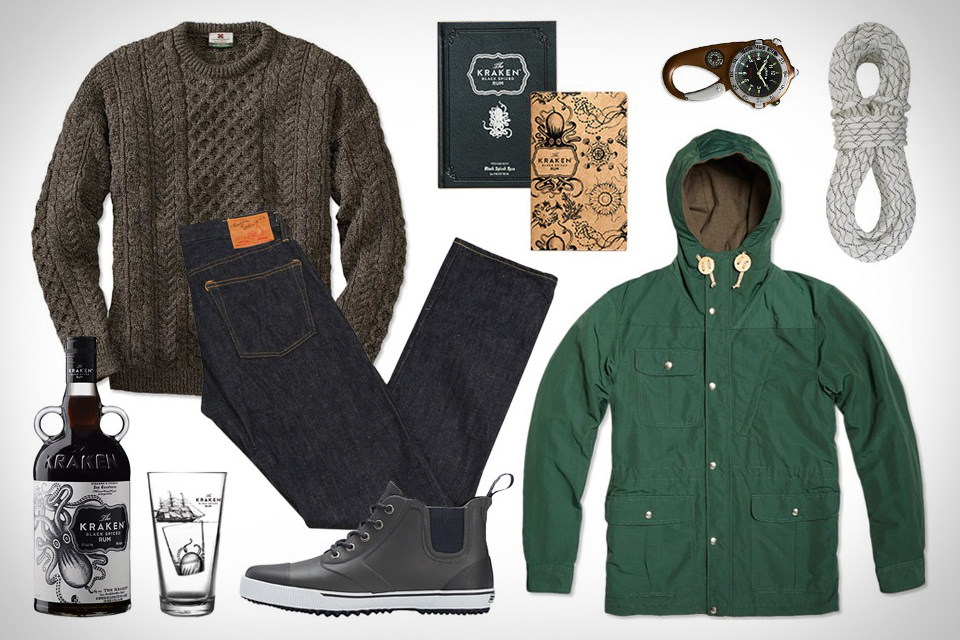 Whether you're hunting the Kraken or Nessy, a little rum may just give you the edge you need.
Kraken Black Spiced Rum ($20). Kraken Rum Book ($14). Kraken Rum Moleskine Notebook ($13). Kraken Rum Glass Combo Set ($20). Black Sheep Irish Fisherman's Sweater ($109). Battenwear Travel Shell Parka ($706). Tretorn Gunnar Boots ($85). Burgus Plus Ultimate Selvedge Jeans ($216). Ultimate Carabiner Compass Watch ($79). 200' Sterling Rope ($130).
This edition of Garb is sponsored by our friends at Kraken Rum.