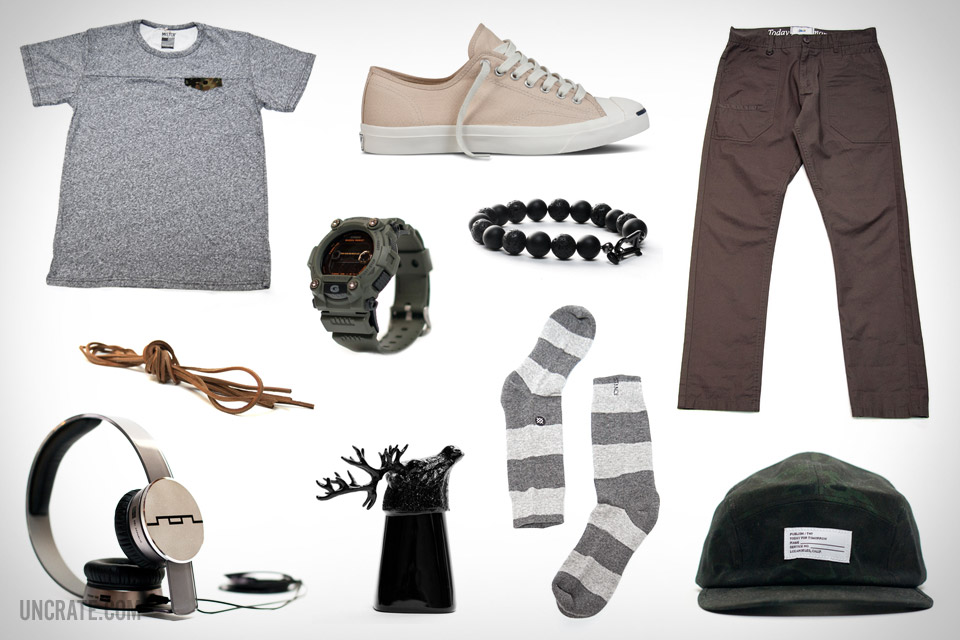 Whether you're venturing out into the wilderness or heading into the urban jungle, you should be prepared — prepared to look good.
Converse Jack Purcell Sneakers ($55). Mr Pocket Camo Tee ($32). Publish Brand Giles Twill Pant ($76). Casio G-Shock G7900 Solar Military Series Watch ($130). Molla Space Reindeer Shot Glass ($28). Publish Brand Kingman 5 Panel Hat ($34). Stance Socks ($10). Mr. Bead Bracelet Matte Onyx Lava Bracelet ($34). Leather Laces ($7). Sol Republich Tracks HD Headphones ($130).
This edition of Garb is sponsored by our friends at Converse.