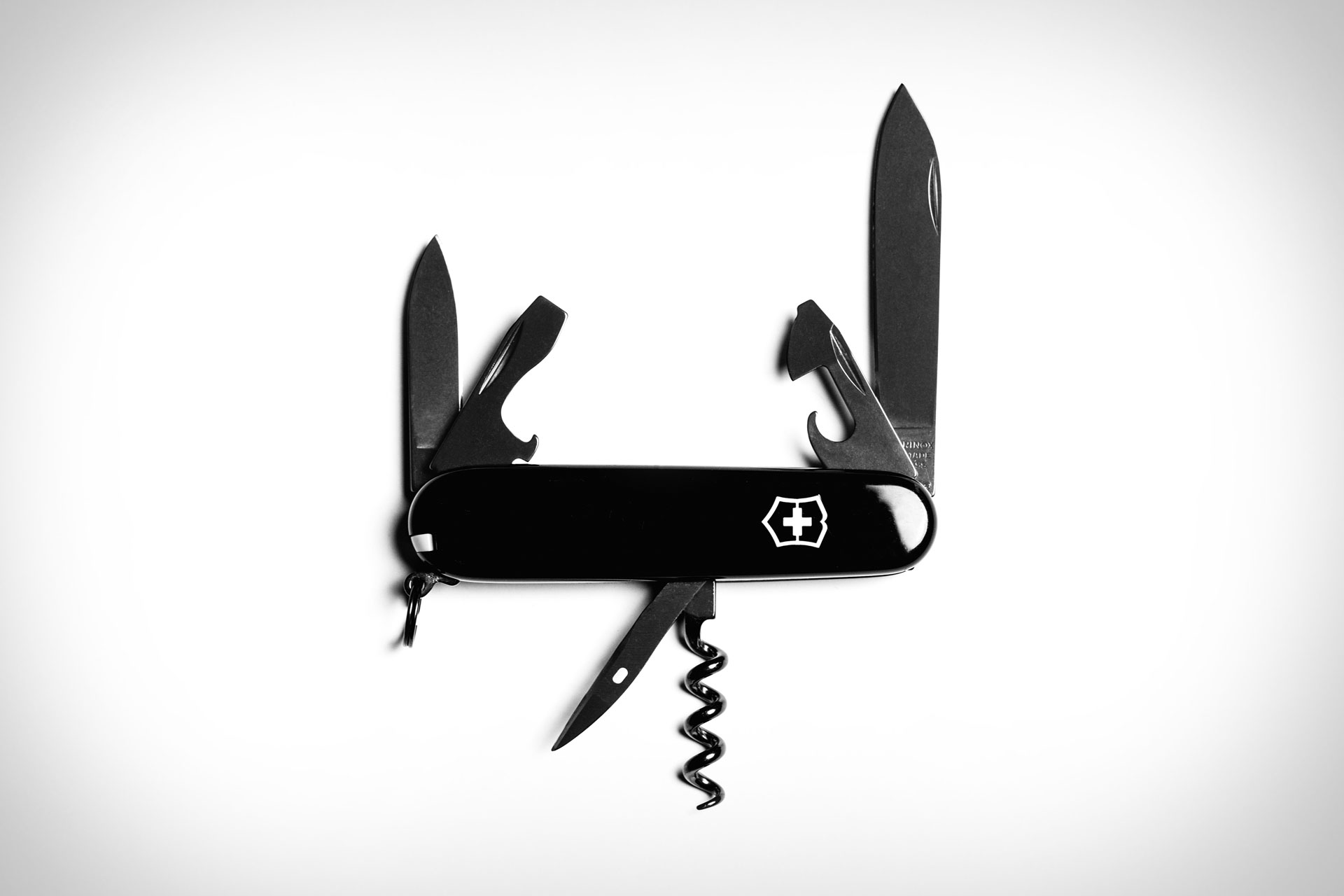 Named for the Polispectral process that renders its stainless steel components in a stealthy black, the Victorinox Spartan PS gives the timeless Swiss Army Knife a more sinister look. Its black scales hide 13 functions within, including an awl, both a large and small blade, a bottle opener, a can opener, a corkscrew, two sizes of screwdrivers, a toothpick, tweezers, a wire stripper, and a key ring with matching lanyard.
Length: 3.6" / Height: 0.6" / Weight: 2.1 oz.
Sold out. Back in stock soon.