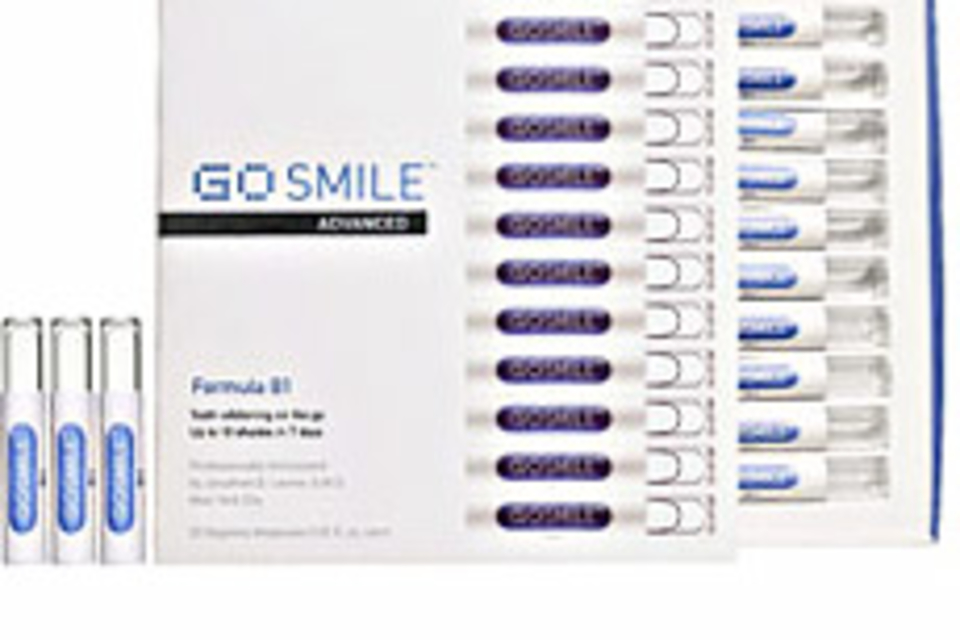 We've all seen commercials for Crest Whitestrips and the like, but having one of those things in your mouth for the recommended time is not only uncomfortable, it's a little gross. We've been trying out the Go Smile Advanced Formula B1 ($90), and it performs well without the inconvenience of strips. Professionally formulated by Jonathan B. Levine, D.M.D., the formula comes in little portable bottles with brush-tip ends so
you can customize your whitening and do
it on the go. Plus, it'll make your teeth
between 4-10 shades whiter in just seven
days, perfect for getting your teeth in
shape before the holidays.