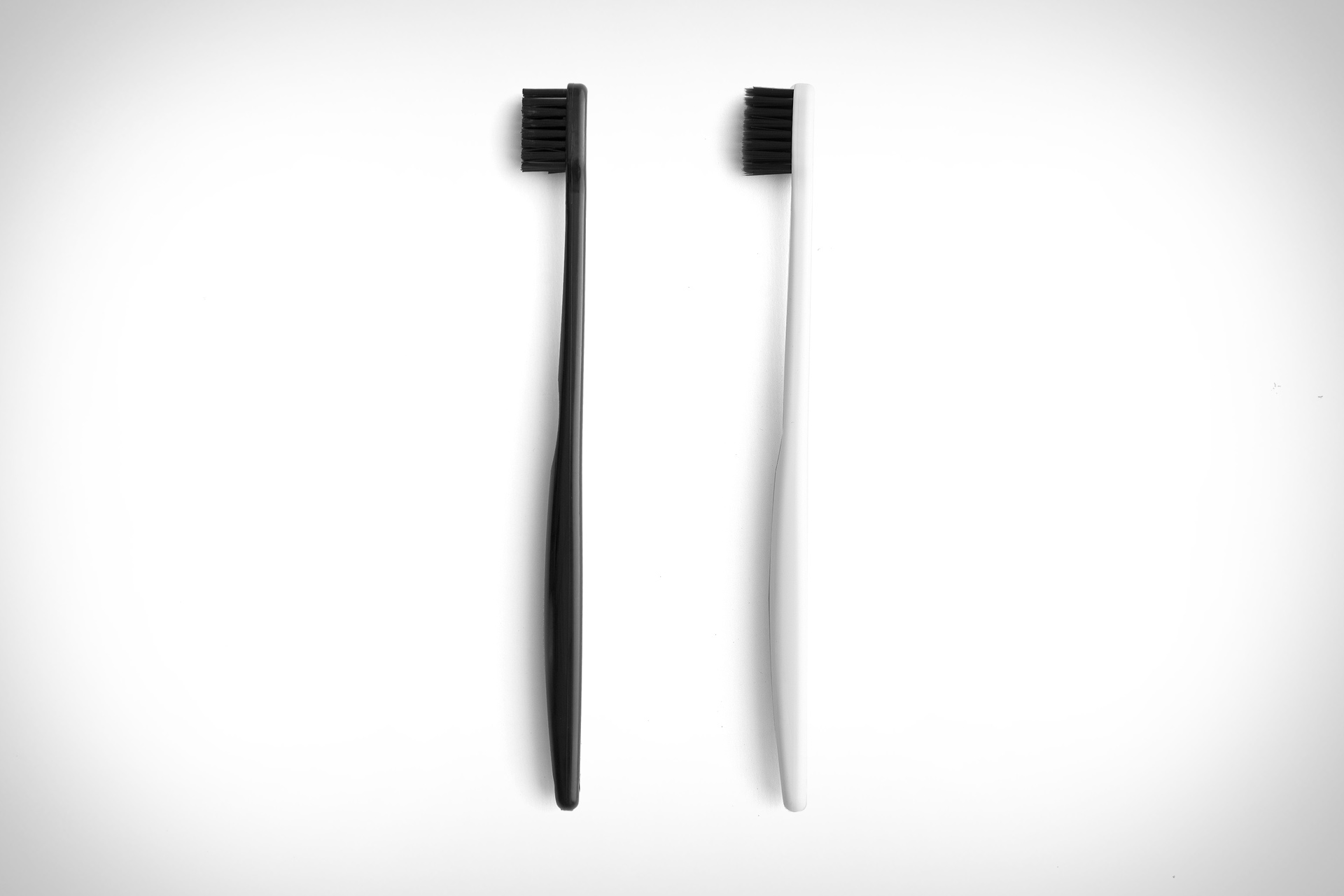 As powerful as it is handsome, this toothbrush features activated Binchotan charcoal infused into the bristles. The activated charcoal naturally deodorizes your mouth, removes plaque, and absorbs discolorations in tooth enamel. Sold as a set of two — one black and one white — so you can have an extra for travel or for your significant other. Available in standard bristles or soft bristles for sensitive teeth.
Length: 7" / Width: 0.5" / Sold as Set of 2
Sold out. Sign up below to be notified if this item returns.