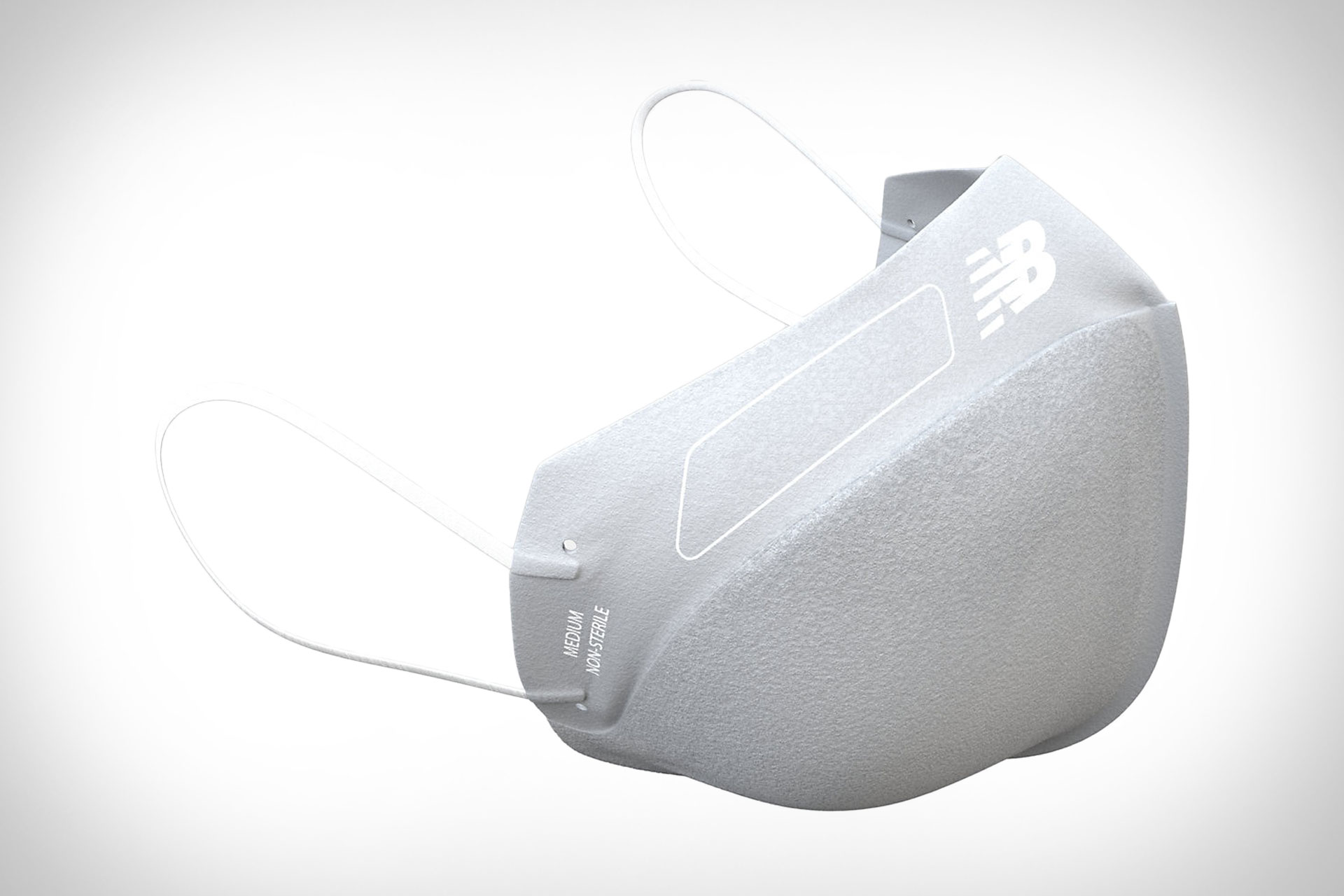 A couple of months ago, New Balance announced plans to produce face masks for those in harm's way. Now they're taking their efforts and offering them to the public. The NB Face Mask v3 is a 3-layer, lightweight and breathable, non-sterile physical barrier face mask with moldable nose piece. The inner layer is a nylon tricot, with polyurethane foam sitting between it and the polyester suede exterior. It's finished with a polyester and TPU outer frame, and spandex ear loops. The masks are machine washable† and can be used more than once with proper care, but it's not recommend to wear a single mask more than once without first washing it, or to continue using them if they become torn, frayed, or over-used. Learn more about the initiative from New Balance here. One size fits most.
Sold as a pack of three. As with all non-medical grade masks, no mask is guaranteed to prevent the spread of airborne diseases.
†Early production runs have "Single Use Only" printed on the mask as they were made before clearance was given by health authorities for multi-use and washing, however all masks produced are machine washable. Pre-production image shown, mask may differ slightly in printing and graphics.