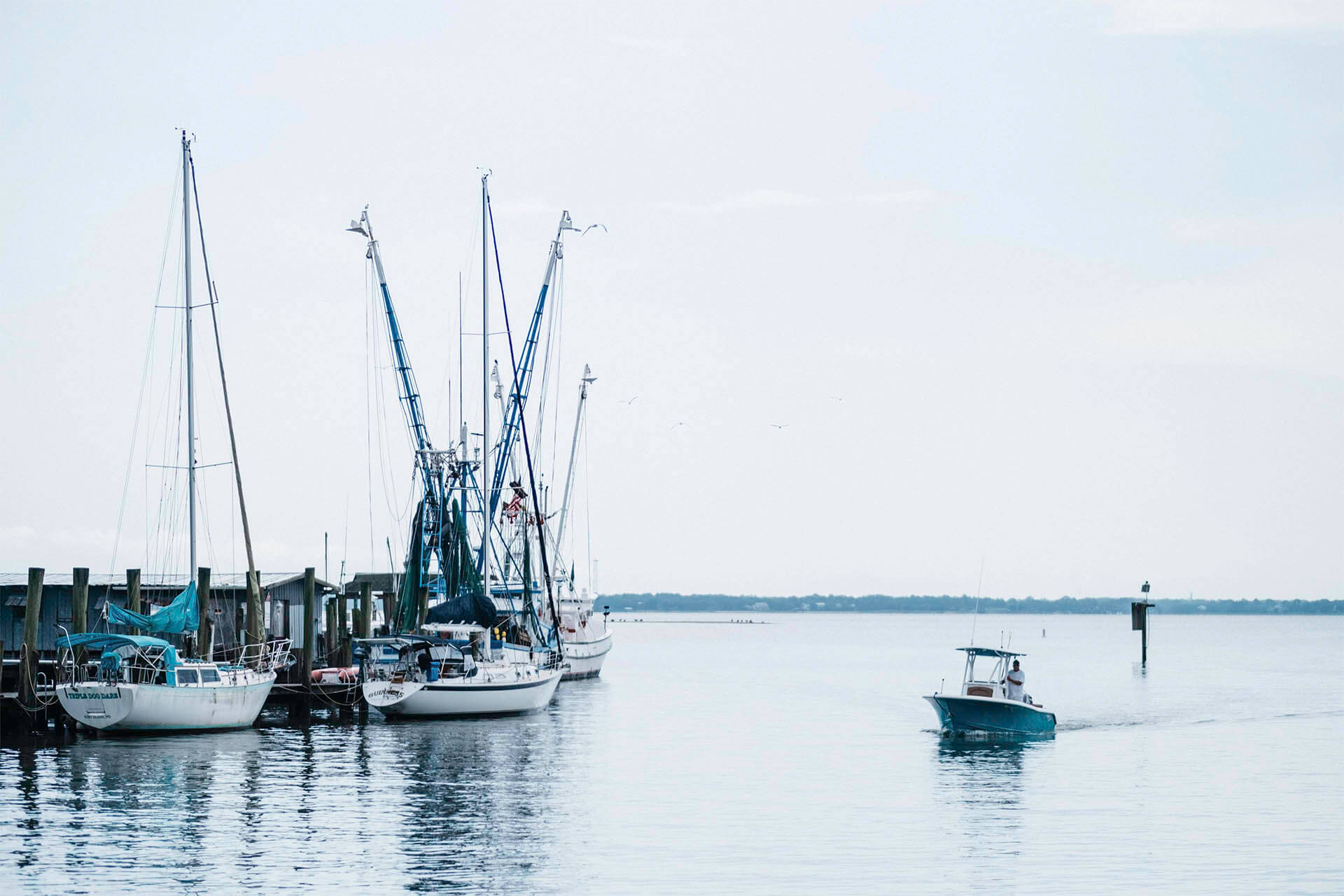 Explore the best the Holy City has to offer with this array of bars, shops, eateries, and accommodations.
Sip: Bar Vauté
Hidden beneath the popular French restaurant Brasserie la Banque, this intimate bar is surrounded by a handful of tables and has a menu that includes both cocktails and small plates from the renowned kitchen upstairs.
Protect: Thermacell E55 Rechargeable Mosquito Repeller
Thermacell is the gold-standard in outdoor mosquito repellent. Whether it's a patio, deck, or campsite, their chrysanthemum-based mixture keeps blood-suckers up to 20ft away without the need for foul-smelling sprays. The E55 charges using ubiquitous USB, providing another convenient option alongside their instantly refillable, original fuel powered product line. The battery lasts up to 5.5 hours per charge, while the repellent mixture lasts for up to 40.
Stay: Zero George
Charleston is known for its historic architecture, and that's on full display in this unique hotel. Offering sixteen well-appointed guest rooms and studios set across three restored homes and carriage houses, it's just two blocks from the harbour in the Ansonborough neighborhood.
Eat: The Darling Oyster Bar
Essentially three spots in one, The Darling converts a century-old storefront into a full-service bar, booth-dominated restaurant, and raw bar with views out to King Street. Come for the oysters, stay for the fry baskets, creole shrimp, and Palomas and punch on tap.
Recharge: Clerks Coffee Company
Part of the Historic District's Emeline hotel, this bright, airy shop is named for the store clerks who became partners in the building's original use as a grocery business. Second State Coffee is served up throughout the day, along with breakfast sandwiches, pastries, light lunch fare, and a limited "Off the Clock" cocktail menu.
Eat: Lewis Barbecue
After honing his craft in Austin with no less than Aaron Franklin and LeAnn Mueller, John Lewis took his skills and his custom-built smokers to Charleston. His eponymous restaurant serves up brisket, housemade sausage, and killer sides that rival anything from the Lone Star state.
Eat: Leon's Fine Poultry & Oyster Shop
Sited in an old King St. auto body shop, this soulful Southern eatery deftly blends high- and low-end offerings. Champagne, Frozen G&Ts, and rosé slushies share a menu with PBR; all of them are ideal for washing down the fried chicken (the sandwich is phenomenal) and char-grilled oysters while taking in the classic R&B playing in the background.
Stay: The Dewberry
In 1963, JFK commissioned the federal building that would become this award-winning hotel, and it doesn't try to hide its mid-century bones. Instead, it leans into them while remaining distinctly Southern, with a wraparound porch for its bustling bar, canopy beds, and the highest rooftop terrace in the city.
Shop: Himalaya
It requires a little bit of planning — tours are by appointment only — but it's well worth it for any Land Rover fan to stop by Himalaya's facility, where they hand-build some of the best retro Defenders around.
Shop: J. Stark
Named for James Dean's character in Rebel Without a Cause, this American brand's King Street store is also its factory, where heirloom-quality bags and goods are crafted by hand from durable materials like heavyweight twill, waxed canvas, bridle leather, and brass.
Eat: Sullivan's Fish Camp
Replacing a longtime Sullivan's Island favorite, this beachy, 1970's-themed spot seems ready to have a long run as well. The seafood-dominated menu includes oysters, fresh-caught fish, and a brown butter lobster roll, all of which can be washed down with a tropical drink or a Crab Claw, the citrusy lager made exclusively for the restaurant by Westbrook Brewing Co.
Sip: Babas on Cannon
Inspired by the cafés and bars of Europe, this downtown Cannon St. spot serves up coffee and light fare by day and drinks by night, including a range of house-bottled cocktails available by the glass or by the bottle, wines, and beer.
Shop: Indigo & Cotton
Opened in 2011 in historic downtown Charleston, this expertly-curated shop is filled with quality items from like-minded brands. From RRL denim and Craighill accessories to Velva Sheen tees and Mohinders footwear, the selection tends towards the timeless with just enough variety to keep it interesting.
Eat: Zero Restaurant + Bar
Part of the Zero George, this tucked-away restaurant is a hidden fine-dining gem. Chef Vinson Petrillo's tasting menu changes daily based on the freshest ingredients but is consistently inventive, and is available with wine pairings from the award-winning list. Finish the evening with a seasonal cocktail (or another glass of wine).

Presented by Thermacell.