Close the laptop and head out onto the water with our Lake Como weekend itinerary.
Presented by TAG Heuer.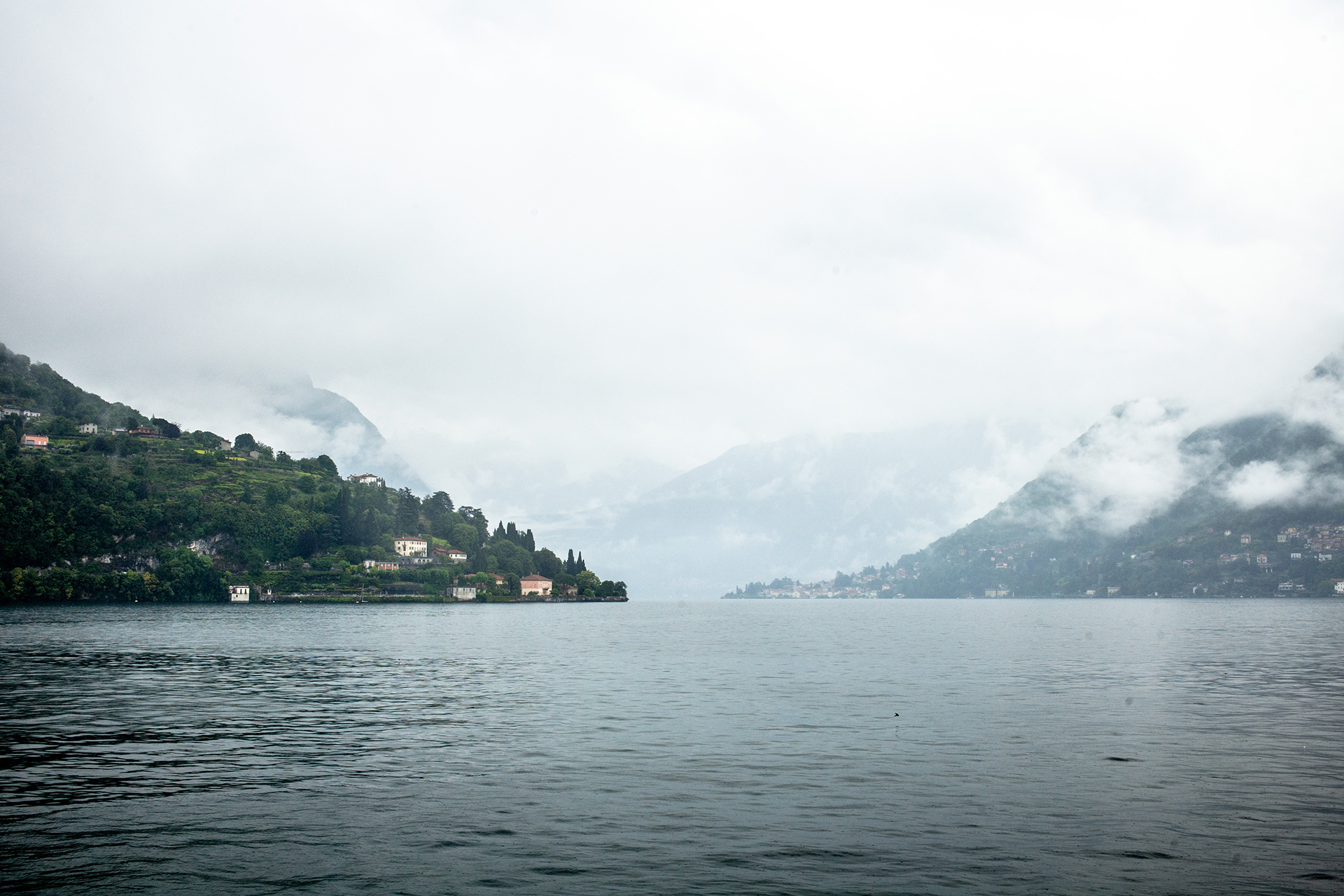 Rent: Como Classic Boats
Riva got its start in 1942, just a little over an hour from Lake Como. Since then its boats have become synonymous with Italian luxury. Como Classic Boats gives you a chance to experience it for yourself, taking in the lake as an experienced captain points out highlights hidden from the shore.
Wear: TAG Heuer Autavia Isograph
Inspired by Charles-Edouard Heuer's original dashboard instruments, this modern Autavia is ready for your next adventure. Seen here with a smokey blue dial and brown calfskin strap, its precision Isograph automatic movement offers a 38-hour power reserve while its Arabic numerals and ceramic bezel ensure excellent readability.
Eat: Ristorante Caffe Teatro
Attached to the Teatro Sociale Opera house, this charming restaurant is much more than a convenient excuse to grab a drink during intermission. Surrounded by the ancient walls of the city, the dining spot features an intelligent mix of local and Italian favorites, along with an extensive wine cellar. Sit outside on the piazza for a brilliant view of the adjacent Como Cathedral, or duck inside for a table near the walled garden and enjoy one of the most memorable locations in Como.
Stay: Palazzo Albricci Peregrini
Housed in the 15th-century home of owners Maximiliano and Lidia, the Palazzo Albricci Peregrini offers an authentic stay in the old town of Como. The private boutique infuses its historic charm with contemporary furnishings and handcrafted pieces from local artisans to create a luxurious yet welcoming refuge from the day's adventures.
Bike: Bike It Bellagio
If enjoying the lake from the water is a bit too leisurely for you, Bike It, the lone bicycle shop in Bellagio, may be for you. They offer simple rentals, guided tours, and even multi-day excursions into the Alps for the truly adventurous.
Recharge: Bar Mariett
Cozy and intimate, Bar Mariett has been a trustworthy stop for locals since 1887. The oldest bar in Como has a large outdoor area that's perfect for people-watching while sipping on a summer aperitif or a glass of Prosecco. The cafe/bar also offers a full menu of traditional fare along with a tempting happy hour packed with wines and classic cocktails.
Shop: Tessabit
Founded in Lake Como in the '50s by the same Molteni family that runs it today, this boutique has been dedicated to the cutting edge of fashion for over 60 years and has expanded beyond its humble beginnings with multiple stores in the area.
Shop: Andreoli Rita
Tucked away on a tiny side street, this easy-to-miss bookstore offers both well-worn classics and iconic art prints. Mercifully free of tourists, it's an ideal place to pick up a souvenir that's guaranteed to be one of a kind.
Eat: Il Salumaio
Situated in the heart of Como, Il Salumaio is an idyllic Italian Deli. Stop in to pick up pasta, charcuterie, cheese, wine, and house-cured olives, then take your tasty treats to the water for some al fresco snacking.
Stay: Villa Derriere
From the home-cooked breakfasts to the hand-crafted soap and bath oils, Villa Derriere is full of thoughtful touches. The two-room B&B is located in the heart of Cernobbio and features comfortable rooms with garden views and morning meals prepared with organic ingredients right from the owner's farm. They also offer on-site bike rentals for exploring the nearby lake and Villa Erba.
Sip: Hemingway Cocktail Bar
As this bar's namesake once suggested: "If you want to know about a culture, spend a night in its bars." With a friendly staff and cocktails crafted from fresh juices and top-shelf liquor, this must-visit watering hole is tucked along a side street only a few blocks from the lake. Order Hemingway's favorite double daiquiri, or opt for a spritz while you munch on some bar snacks between sips on their cozy gazebo this summer.
Photos: Andre Feriante / Chris Sutton / Uncrate