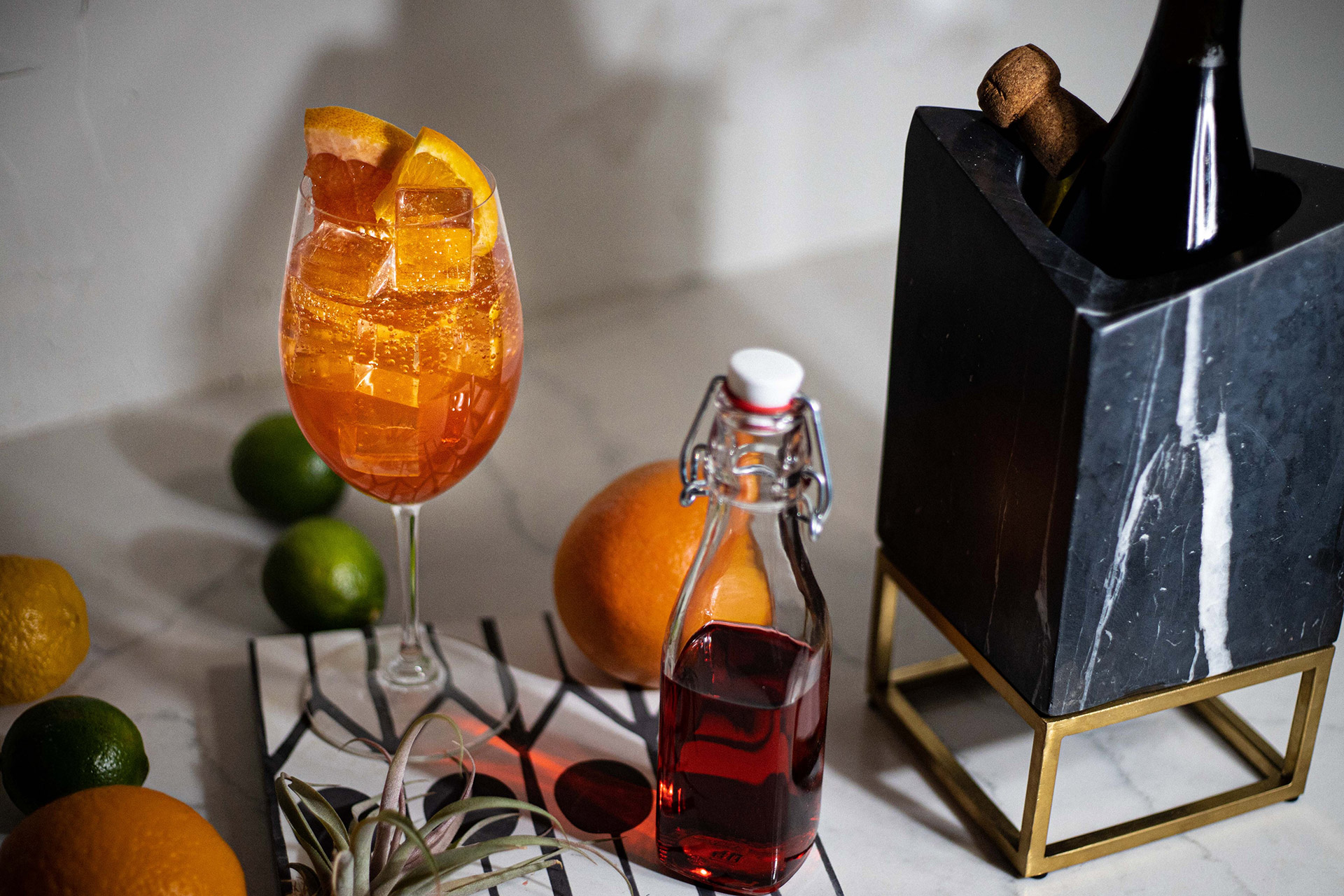 Bright and refreshing, this summertime staple adds a citrusy tropical punch to this patio-inspired cocktail.
Ingredients:
1.5oz Grapefruit Peel Enhanced Aperol
1oz Grapefruit Juice
1oz Orange Juice
2oz Grapefruit Seltzer
2oz Prosecco
Gear:
Jack Rudy Teardrop Barspoon
Cutting Board
Rabbit Bottle Chiller
Instructions:
Fill a wine or stemmed glass with ice and add ingredients starting with Aperol and juices. Top with carbonated ingredients and lightly stir to combine. Garnish with fresh grapefruit and orange slices. To make grapefruit enhanced Aperol, peel one whole grapefruit, express oils and drop into a sealable container, add Aperol and let sit at room temperature overnight. Strain out peels before use.