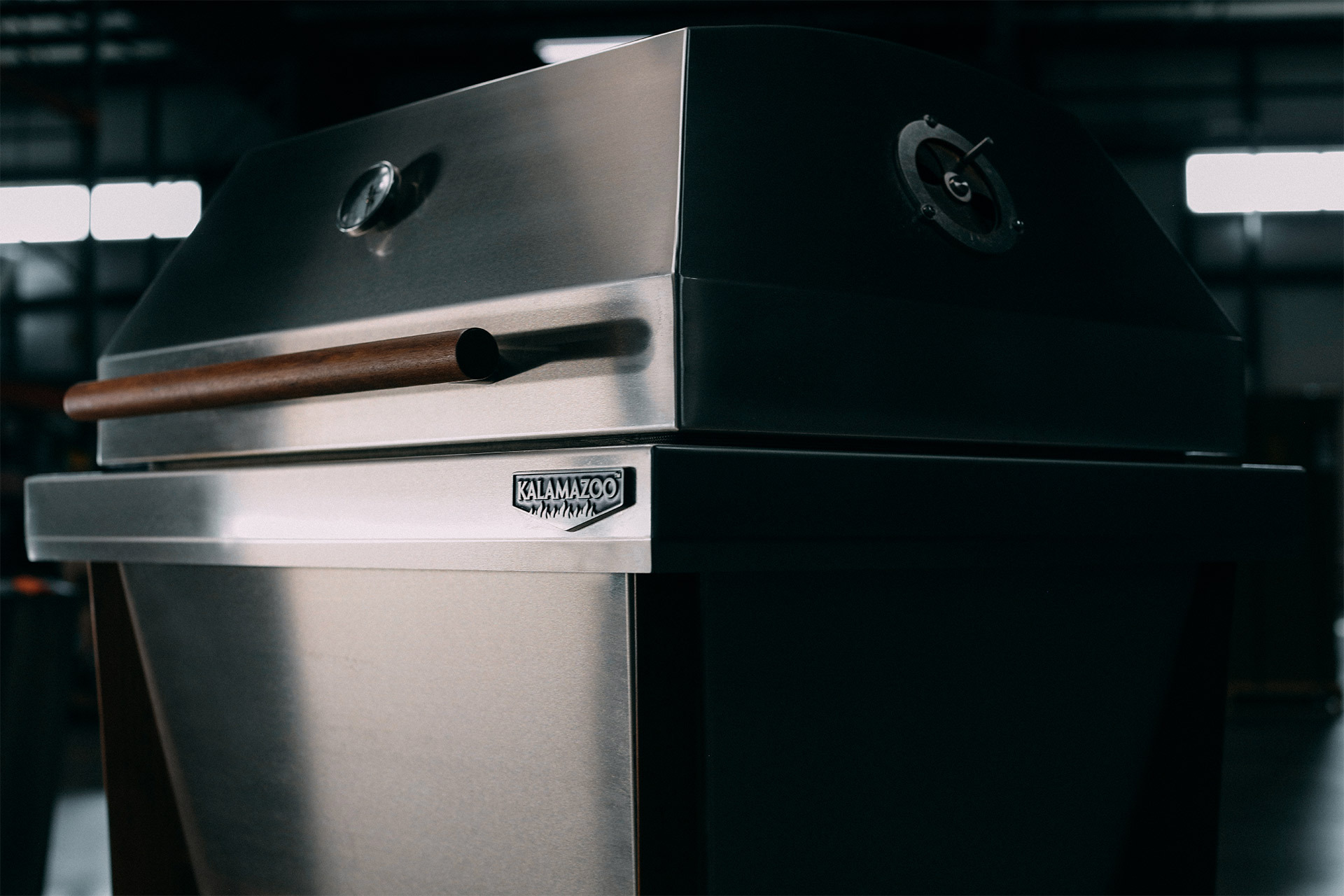 Founded in 1906 as Kalamazoo Sheet Metal, it was nine decades before Kalamazoo used its metalworking skills to create a grill. Now Kalamazoo Outdoor Gourmet uses that same level of craftsmanship to create outstanding barbeques, ovens, cabinetry, and more.
Each one of the company's products is built-to-order, created by skilled craftspeople who form, weld, and finish every piece of steel by hand in the company's Michigan factory. Those same craftspeople put their signature on each product, giving products like the K750 grill a personal touch.
The hands-on approach is old-school, but the manufacturing techniques are fully modern and include using CNC lasers, benders, and a 60-ton press brake — force that's helpful when building a grill made from over 400 pounds of raw stainless steel. While the exteriors of the grills are made from steel, the Hybrid Fire Grill's Dragon Burners are cast from 14 lbs of bronze, allowing them to precisely hit and hold temperatures ranging from 250-750ºF.
To ensure that the century-old standard of quality is upheld, each grill is test-fired and triple-inspected, a process that includes running a 120,000 candlepower light over the equipment to find any imperfections. The result is a product of outstanding quality that's built to perform at a high level for years to come.
Presented by Kalamazoo.