24 hours in Europe's de facto capital.
Presented by TUDOR.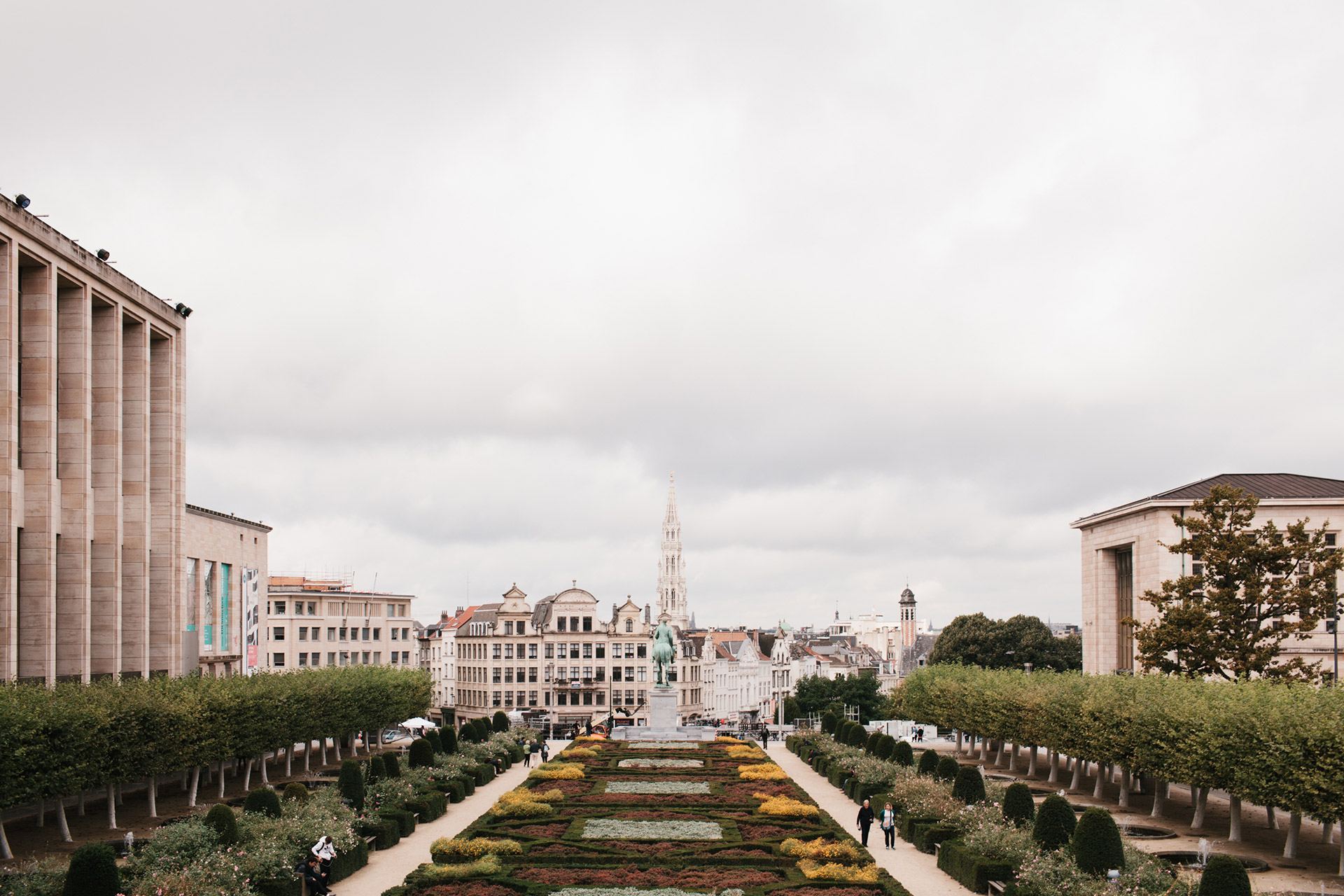 Sip: A La Mort Subite
Walking into this famous bar is like taking a trip back in time. Opened in 1928, you won't find WiFi, televisions, or even music at this establishment. But you will find fantastic beers, food, and a glimpse into early 20th century Brussels that has been family run since it opened.
See: Comic Strip Center
Located in one of the oldest districts in Brussels in a beautiful Art Nouveau building, this museum showcases the history of the 9th art, comic strips. Learn about the invention and art of the comic strip through permanent and special temporary exhibitions.
Recharge: Aksum Cafe
Ethiopia is the place where coffee was first discovered and grown. And this cafe has taken that history and the dark, rich coffees and dropped them right into the center of Brussels. All coffee is organically grown and made from single origin beans for this quaint, centrally located cafe.
Shop: Veals & Geeks
Just steps away from the Manneken Pis lies another landmark that's a must-see for music lovers. Opened in 2008, this shop specializes in psychedelic and Eastern European releases but has a broad enough selection to make it worthwhile for fans of any genre.
Eat: Belga Cafe
Located on the ground floor of the former National Institute for Radio Broadcasting, this cafe and bar has cozy outdoor seating by day with DJ sets dominating the late night hours. A great social atmosphere that is always full of people and perfect for after work drinks or a casual lunch.
Wear: TUDOR Heritage Black Bay Bronze Watch
Following in the footsteps of the other highly sought after TUDOR Heritage collection pieces comes the TUDOR Heritage Black Bay Bronze. Much more than just another Black Bay model, the Black Bay Bronze is a nod to the history of the brand but also to the important role bronze has played in diving history as well. It's larger than other Black Bays, jumping from 41mm to 43mm, a size increase that leaves room for the 3,6,9 numerals — a first for the Black Bay series. TUDOR's MT5601 in-house movement with a 70 hour power reserve do the work beneath, but the real star is the high-performance aluminum bronze alloy with brushed finishes that will develop a patina over time to make it even more unique and attractive. It is sold on an aged brown leather strap and also comes with a fabric strap inspired by the ones French Navy servicemen would fashion out of rescue parachutes beginning in the 1960's.
Stay: Pantone Hotel
You don't need to be a designer to appreciate the digs at this officially-licensed hotel. Designers Michel Penneman and Olivier Hannaert planned the rooms' various color schemes to correspond to your intended mood, with soothing blues, fiery reds, and energizing oranges complementing the sleek layouts and city views from your optional private balcony or terrace.
Sip: Delirium Cafe
If you can only visit one bar in Brussels, it'd be a crime to miss out on Delirium Cafe. With over 3,000 beers to choose from on multiple floors — including their own famous brand they've brewed for decades — it's a important pilgrimage for craft beer aficionados around the world.
See: La Grand Place
It might seem odd to tell someone to visit the center of town, but this spectacular town square dates as far back as the 12th century, and is surrounded by buildings dating from the 14th to the 17th century, including various guild halls and the Brussels' Town Hall.
Eat: Maison Antoine
Fries are far more than a side in Belgium — they're an experience. This Place Jourdan shop is one of the city's best spots to pick some up. Offering a slew of different delicious sauces to slather over the perfectly balanced crisp-yet-soft slices, it's also within walking distance of a number of fry-friendly bars.
Presented by TUDOR.
Photos: Matthew Scorte / Uncrate