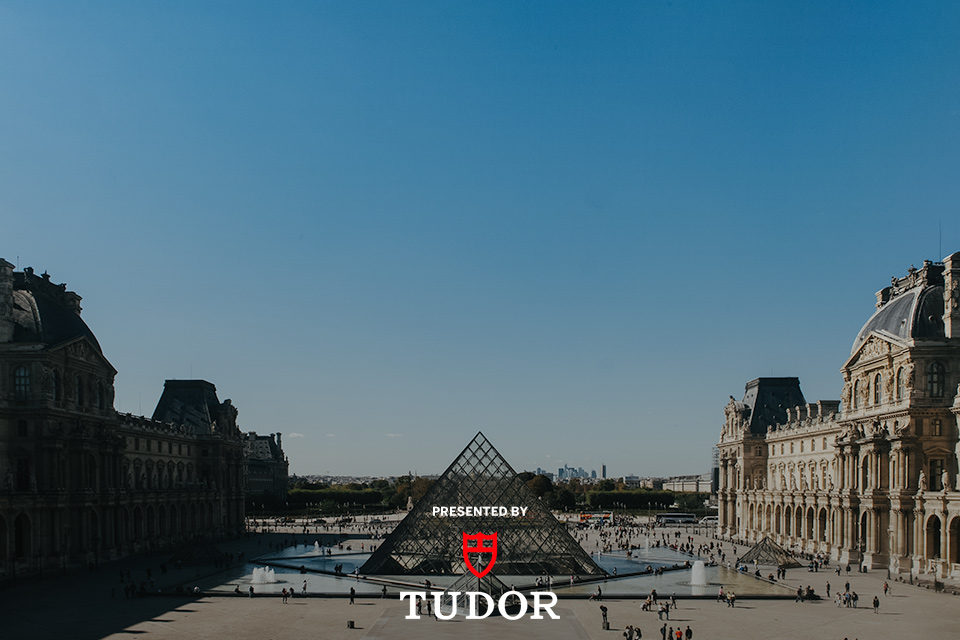 Exploring the City of Lights in a single day.
Eat: Holybelly
With a focus on seasonal, local, high quality ingredients, this modern brunch spot is a favorite for locals and travelers alike. Their famous eggs and sides are served at all hours, and the pancakes with housemade bourbon butter and maple syrup are not to be missed.
Shop: Colette
Far more than just a clothing shop, this world-renowned store offers an expertly-curated selection of media, magazines, gadgets, apothecary, and clothes spread across three floors, as well as a water bar serving over a hundred different brands of eau en bouteille.
Recharge: Folks and Sparrows
Founded by a Parisian-born ex-Brooklynite, this 11th arrondissement is a perfect mix of both cultures, serving sublime coffee and baguette sandwiches alongside an assortment of packaged foods from around the globe.
See: The Louvre
It's a popular choice for a reason. The world's largest museum is also a historic landmark that sits inside a palace originally built as a fortress in the late 12th century, and since augmented by I.M. Pei's iconic glass pyramid.
Eat: Frenchie To Go
Chef Gregory Marchand's Frenchie is one of the best restaurants in the city. It's also nearly impossible to get a table. Save yourself the headache and grab a bite here instead, where you'll find the chef's takes on traditional American sandwiches.
Sip: Le Syndicat
One of the premiere cocktail bars in the world sets itself apart with drink menu that only utilizes French spirits. Knowledgeable bartenders and experimentation with molecular mixology make this an ideal choice for any occasion.
Stay: Off Seine Hotel
Moored at Austerlitz station, this one of a kind hotel gives you the opportunity to view Paris from the middle of its iconic river. In addition to smartly appointed rooms and suites, it also a bar with cocktails and tapas, so you don't have to spend the night for an excuse to drop by.
Wear: TUDOR Heritage Black Bay Dark Watch
The iconic Snowflake hands of the TUDOR Heritage Black Bay Dark were borrowed from the original TUDOR Submariners issued to the French Navy beginning in the 1970s, so Paris seemed like an obvious place to give it a trial run. In a city known for its fashion, the matte black PVD treatment on the 41mm steel case helped it pair well with whatever we wore. The reference MT5602 movement, manufactured in-house, kept us on time for all our rendezvous. And the combination of classic lines, a domed dial and crystal, and a fabric strap let it transition from upscale dinners and museums to casual coffee houses with ease.
Recharge: Ten Belles
While you might think of Paris as the center of the world's cafe culture, it wasn't until 2012 when this small shop helped lead the city's current coffee resurgence.
Shop: Beaubien
France is home to a number of legendary fashion houses, but if you're looking for something outside the country, this should be your first stop. The sparse interior is filled with hard-to-find, quality labels from the US, Japan, and beyond.
Sip: Bar 228
Mixing the feel of an English club with French details, Le Meurice's Bar 228 is a great place to sink into an oversized leather chair, relax, and enjoy a cocktail made by head barman William Oliveri, who's been there since the '70s.
See: Catacombs of Paris
Built during the 18th century in quarry tunnels that date back centuries earlier than that, the Catacombs of Paris are now home to the remains of over six million people. These ossuaries are one of the most unique attractions in a city filled with them.
Eat: Mama Shelter
With a chic interior design from Starck and fantastic food from Guy Savoy, this eclectic eatery — housed in the hotel of the same name — offers great atmosphere, whether you're seated at the bar, sitting in the restaurant, grabbing a slice from the pizzeria, or enjoying the outdoors on the rooftop patio.
Presented by TUDOR.
Photos: Matthew Scorte / Uncrate