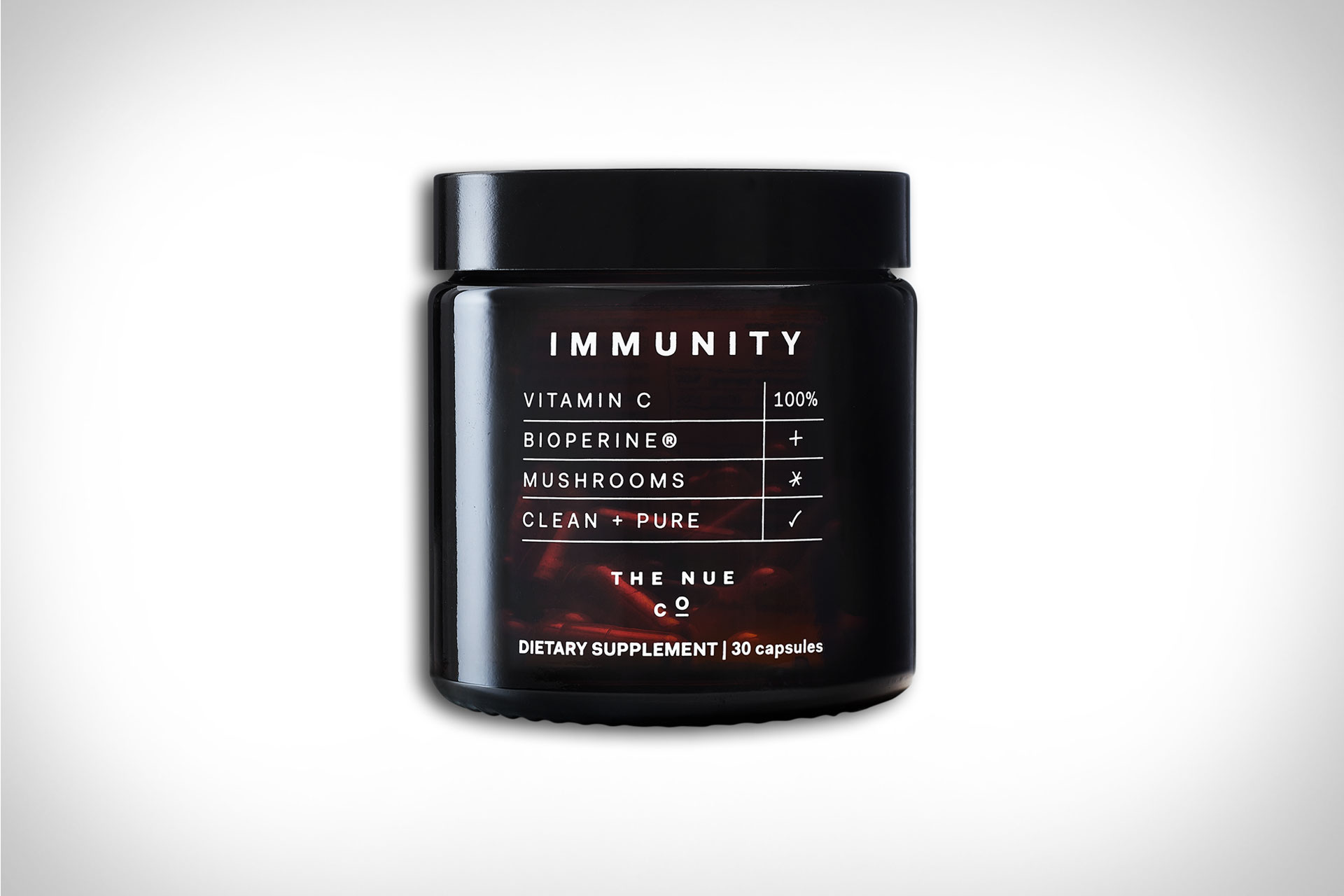 A strong immune system and Vitamin C go hand-in-hand. Containing over 100% of your daily Vitamin C, The Nue Co. Immunity ensures that you not only get the proper amount but also helps your body absorb it. The natural supplement uses piperine extract and Quercetin dihydrate to increase the absorption of Vitamin C while Turkey Tail Mushroom helps strengthens the immune system. The combination will give a daily boost to weakened defense systems.
Serving Size: 1 Capsules / 30 Servings per Container
Black pepper fruit extract (BioPerine®): 5mg / Quercetin Dihydrate: 150mcg / Turkey Tail Mushroom (Coriolus Versicolor) Fruit Extract: 50mg / Vitamin C (as ascorbic acid): 90mg / Hypromellose / L-leucine / Rice Flour / Silica

Sold out. Back in stock soon.