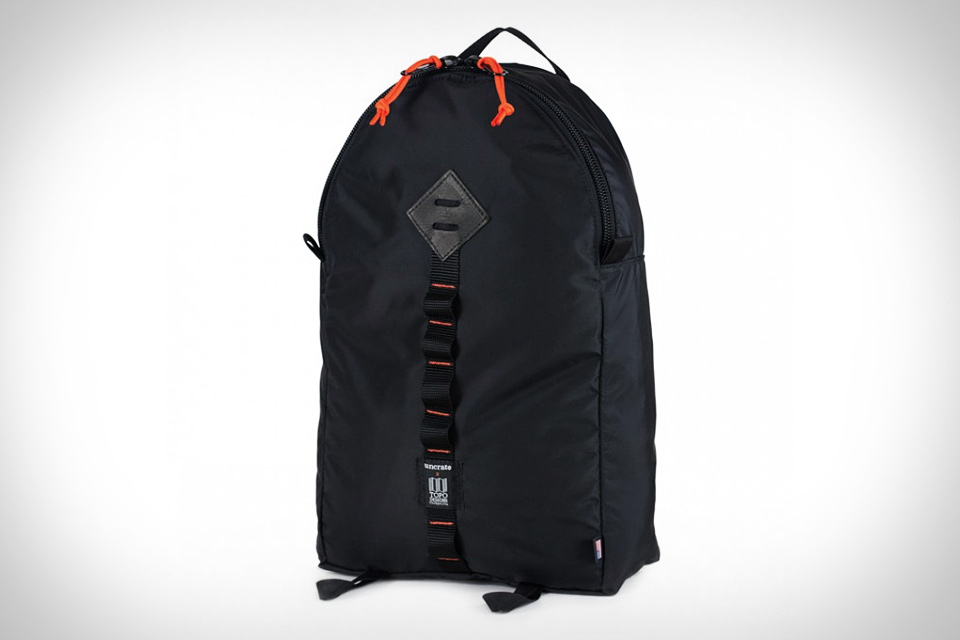 For our latest collab, we teamed up with the adventurous gentleman at Topo Designs. They handmake their reliable bags and backpacks in Colorado, and we've been fans since day one. So we powwow'd and came up with a stealthy version of their minimalist backpack. The Uncrate x Topo Designs Light Daypack ($89) is decked out in all-black with moisture-wicking straps and a handy-to-find-all-your-shit orange interior that'll fit your laptop and other essentials. It's a perfect size for your everyday life when a huge tundra of a backpack is not required. As a bonus from your friendly, EDC-obsessed Uncrate editors, the special edition Light Daypack comes with a U.S. Government-issue Rescue Pocket Knife that has a carabiner style clip so you can keep it attached to the bag or your keyring, belt loop, or any number of other dorky locations. The 2-1/2-inch blade is 440A stainless steel with a satin finish, and sports a textured Zytel handle in Uncrate orange, which makes the knife super lightweight. We made up less than 100 of these kits, so order quick, son.
Update: You all rushing at the same time to Topo's online store has apparently crashed their server. Hang tight, and try back in a few.
Update #2: We're all sold out. Stay tuned for future collabs.